IKEA isn't just a place where mums go to buy wardrobes and kitchens you know – oh no, it's a bit of a wonderland, packed with all sorts of curiosities that enthral kids – and if we're honest, adults too. Who knows what we're going to come across every time we turn a corner?
So it's no wonder
IKEA
is one of the only shops our kids don't have a conniption about when we tell them we're going. Instead it's all, "Ooh I'm getting the meatballs!" and "Can I play with the teddies?"
Here are 6 reasons our kids can't get enough of the place!
1. The fun seasonal activities
IKEA obviously loves kids, which is evident in the fun activities put on throughout the year. This summer from July 4
th
- August 26
th
the store will have a
Bungee
Jump and Carousel, which kids can play on anytime each day from
11am
- 6pm. Oh, and of course it's free, so there'll be no disappointment, like those times in the supermarket we tell them we're not
"paying two euro for a one-minute go on a Thomas the Tank Engine!"
2. It's (pocket money-friendly) toy heaven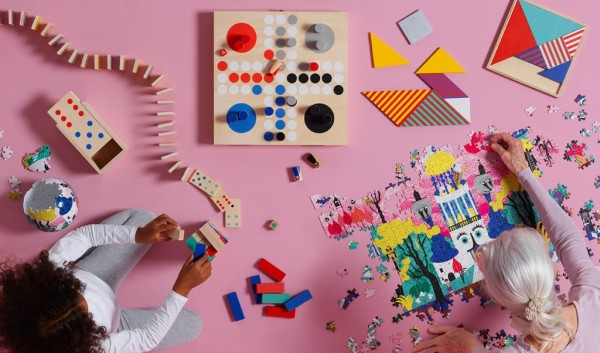 Not only are IKEA's retro-inspired toys beautifully designed, they also start at as little as €1.20. Which means if they put in the work with a few chores each week, it won't be long before their toy collection expands with their "own" money. Favourites are the cool finger puppets and the gorgeous wooden train set.
3. The cool bedrooms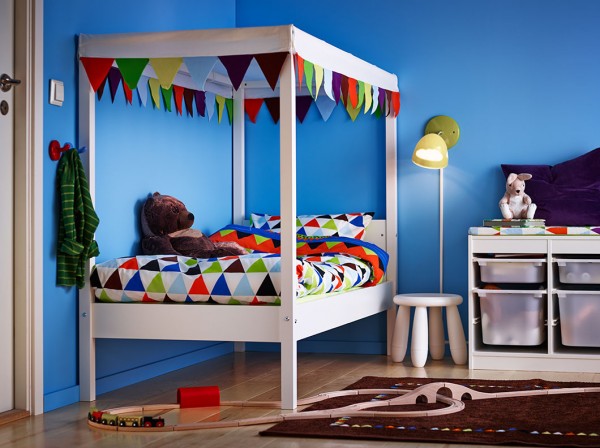 Kids' bedrooms are their havens, their very own little spaces – and they're so proud of them aren't they? So they love walking around the bedrooms in IKEA, suddenly becoming interior design know-it-alls as they very seriously decide what they would and would not like for their own rooms.
4. The yummy food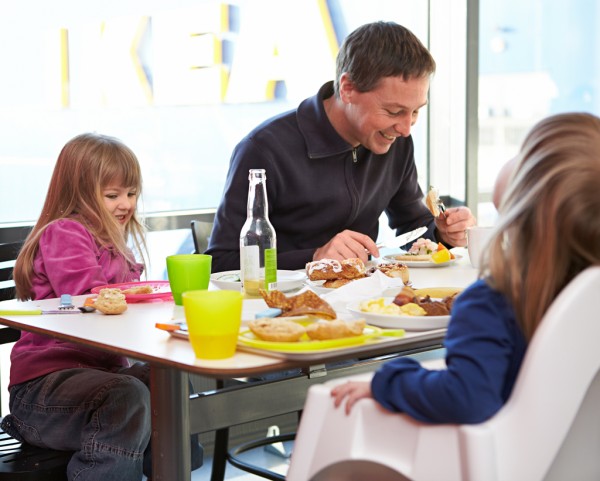 As well as the pretty amazing value €1 Kids Breakfast and the €1 Kids Chicken Nugget Meal (subject to availability), the child-friendly restaurant in IKEA is full of delicious snacks, light meals and of course, desserts – which they'll get if they're good as gold while mum gets her fix of browsing the gorgeous tableware. Are we right or are we right?
5. The brill play area
We totally get that kids need a bit of time out when mum's shopping, but often we can't do that, simply because there's no one to look after them. Not so in IKEA, because whenever the kids want, they can pop into Småland, the on-site supervised play area that's chock with fun stuff like a ball pit, books and art and crafts stuff.
6. The many opportunities to chill!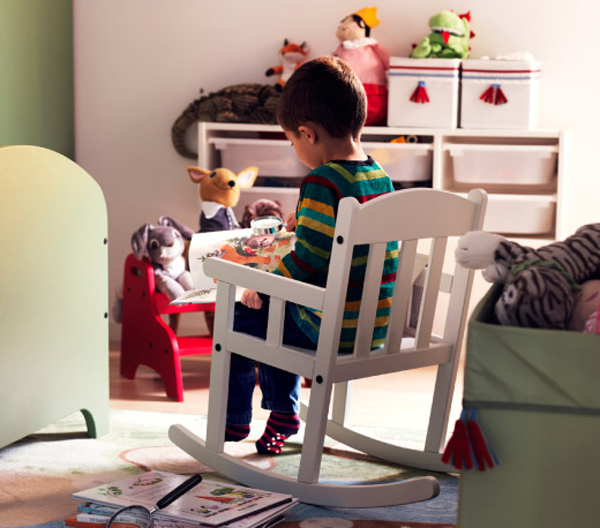 If there's one thing IKEA isn't short on, it's places to chill. So if our little ones get a bit tired, there's always a soft bed to lie on or a chair to clamber onto and relax!
Do you kids love IKEA as much as ours? What's their favourite part of the store?
SHARE if you're a big IKEA fan!