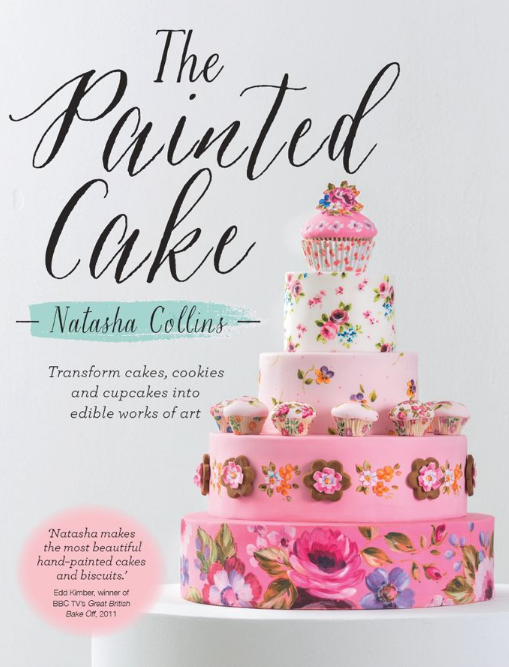 Natasha Collins is the owner of boutique cake-making company Nevie-Pie Cakes and one of the leading experts in the world of hand-painted cakes.
In her book The Painted Cake she shows us how to turn cakes, cookies and cupcakes into literal works of art using fondant with edible colours.
The Painted Cake provides detailed step-by-step instructions for 30 projects, from baking right through to painting. Starting with some very easy projects to test the water, and gradually working up to the more advanced designs, Natasha enables those who have never painted a piece of paper before (never mind a cake!) to have pleasure and confidence in discovering this totally new way of cake decorating.
Talking about her new book, Natasha says: "Most of my students are absolute beginners and they are all amazed at what can be achieved with a little direction and some practice. You will not be creating carbon copies of my work in the projects on these pages which is why I love painting so much, everyone's hand produces something a little different, something unique."
"Take plenty of time to practice, enjoy yourself and you will let your inner artist out," she advices first timers.
Natasha is the owner of Nevie-Pie Cakes in Hertfordshire and even made the Christmas cake range for Selfridges & Co. She also runs her own cake-painting classes and has featured on a number of chat shows including This Morning.
Published by Murdoch Books, it is available now.