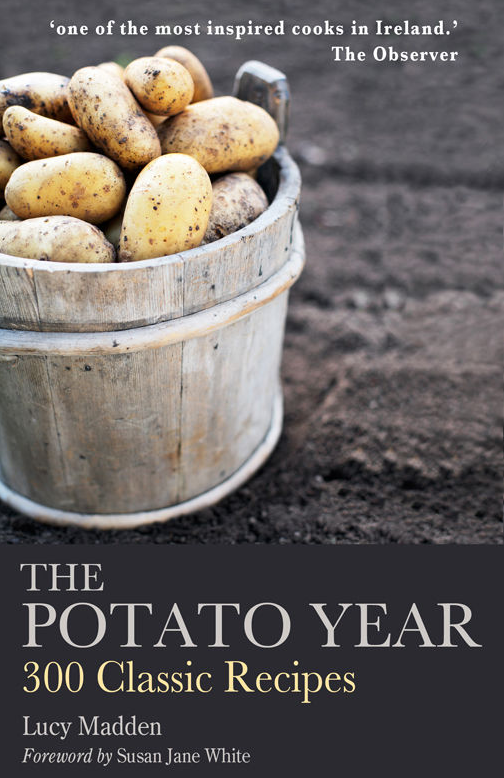 Lucy Madden's The Potato Year is a seasonal collection not just of potato recipes but of information about the cultural, social and historical role of the world's most loved vegetable.
In Lucy's book you will find a recipe for every occasion imaginable not just dinner time! From chocolate and hazelnut potato cakes to Irish boxty and foil-baked chilli potatoes to potato cakes with banana filling there is something in this book to suit everyone's palate.
There are 300 classic recipes contained in the book and Lucy will take you month by month along a magnificent potato journey that shows you how to incorporate potatoes into your diet in the tastiest way possible.
Her collection includes handwritten recipes that were sent to her along with a number of favourites that have been around for generations!
The small size of the cookbook makes it handy for carrying around and sharing with family and friends and it won't take u much space in your kitchen. But don't been fooled by its size – there are enough recipes in here to cook a different potato dish at least four times a week!
Lucy Madden has contributed to a wide range of publications including being a regular columnist with the Irish Farmers Journal and Hospitality magazine.
Lucy has been running the Hilton Park in Co. Monaghan with her husband for the past 20 years and has won numerous awards including the Cesar Award for Best in Ireland.
Published by Mercier Press, it is available now.