Listen up, mums! Apparently, scientists have found the key to looking younger.
It's time to channel your inner Cara Delavigne. Experts believe that dark, strong eyebrows can make one's face look more youthful.
A study has found that having redder lips and darker brows gave women a more youthful appearance.
The participants involved in the study were all women who were aged from 20 to 80, and they were all bare faced.
The group of make-up free women had a variety of different skin types.
A total of 763 women took part in the experiment where photographs of their faces were analysed. The team studied the photos to examine facial contrast, they looked at "how much the eyes, lips and eyebrows stand out due to differences in colour, lightness or darkness with the surrounding skin."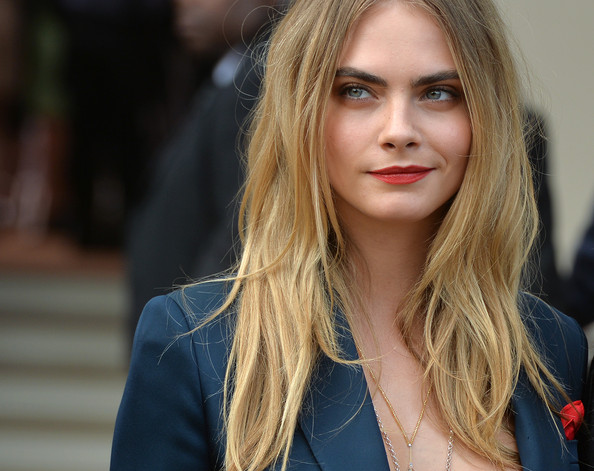 Facial contrast is the colour difference between facial features and skin surrounding these features.
Their main findings stated that women with more facial contrast looked the most youthful.
They stated, "Most aspects of facial contrast were found to decrease with age. The decrease with age appeared to be stronger in Caucasian and South African faces than in Chinese and Latin American women."
There was a rapid decrease in the facial contrast around the eyebrow and lip areas of older women. When the researchers photoshopped these features, it had an anti-ageing effect on the women's appearance.
The team altered the photos by increasing the contrast in one photo and lowering it in the other. They showed the two different versions to a group of random people and asked them to choose which one looked older.
They shared that at least 80 percent of the people believed that the high-contrast face looked a lot younger than the one that was lower in contrast.
The team understand that people use makeup and filters to alter their appearance. Many do so to help make them look younger.
Author of the study Richard Russell encouraged the use of makeup, as it helps boosts people's confidence, "We know that lips get less red with age and eyebrows get lighter, for instance, and those are both things that you could address with makeup if you wanted."
It is believed that a woman spends an average of 11 minutes a day applying makeup. The team fully support this habit as it can help make people feel empowered and it can boost their confidence during social situations.
Why not treat yourself to a brow wax and tint over the weekend, even scientists think it's a great idea.