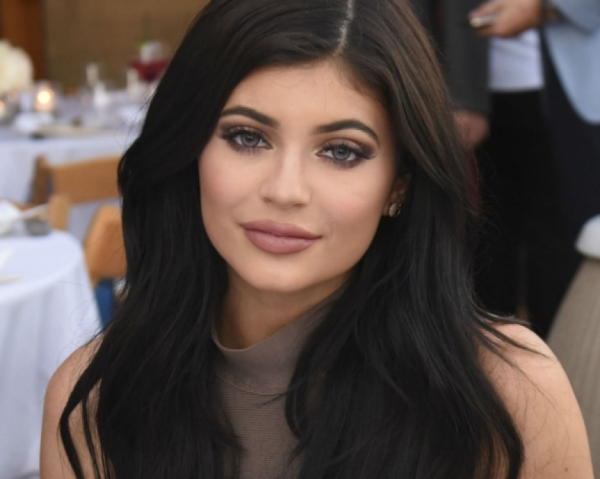 Apparently, Kim didn't react well to the news that her little sister is expecting her first baby.
Apparently, it is all a publicity stunt as reported by Piers Morgan who declared on Good Morning Britain that "they'd have quintuplets if they thought they could get a bit of airtime."
Apparently, Kylie is too young, too vain and too famous to dare be pregnant aged 20.
Apparently, she should just get an abortion.
Wait, what?
Celebrity blogger, Perez Hilton actually said this.
He was so riled up about the news that he recorded a six-minute rant about the 20-year-old's impending motherhood by encouraging her mother, Kris to advise her to get an abortion:
"In case you haven't been paying attention, Kylie has been dating rapper Travis Scott for, um, five months, six months.

"Also a reminder – Kylie Jenner is 19 years old."

"I love life, I love babies – if I was Kris Jenner, I would tell that girl to get an abortion!"
I guess we shouldn't really be surprised. This is Tinseltown at its most frenzied. There are potentially three Kardashian girls with babies on the way and anything goes. This is the stuff of dreams for the celebrity rags, gossip columnists and even mainstream media.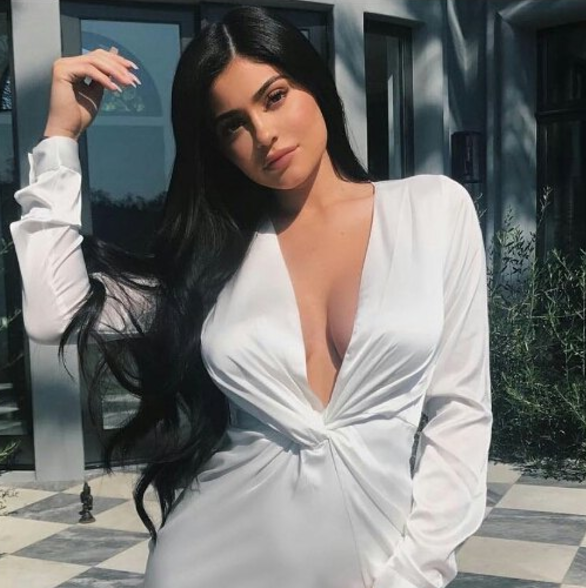 The general consensus is that if you put yourself 'out there', we will say whatever we like about you. You want fame, you got fame - in all its formats. You go up in the world, we will take you down a peg or two or....tell you to abort your unborn child. A child, by the way, who is going to have all the opportunities in the world and a seemingly very supportive family.
But here's the problem. As much as this family signed up for fame and the fortune that came with it - Kylie never had a say. She was pretty much born into this life where her every move is scrutinised, her every pucker analysed. Her bump is now going to be eyeballed and circled and zoomed in on, and her maternity style picked apart. That baby will then have her every move scrutinised. And her partner, Travis? Do you think anyone will question his choices? Will anyone call him a 'dumb slut?'
There is a disturbing lack of distinction between real and celebrity life anymore. Whatever about the media commentators on this -what really shocked me was Joe public's reaction to her happy news.
Tova Leigh, actress and mommy blogger put it best when she wrote:
" I don't think a woman's age alone determines her ability to care for a baby and since Kylie is an adult who is clearly in a financial position to provide for a child and has a very close family net around her who are able to help, I really do not understand the whole age argument.

But what gets me more than anything is the double standard surrounding the whole story and I don't just mean the obvious - girl meets boy, they have sex, girl gets pregnant, girl gets slammed and called "stupid" while boy high-fives his mates and smokes a cigar."
She went on to point out the hypocrisy that has come with Kylie's announcement:
"I actually mean the other double standard. The - 'women should be able to do what they want with their bodies' but when a woman actually does and it's a bit out of the norm (I mean, is it really though?), then she either "made a mistake" or is "too young to understand what she is doing", or is not a "feminist" whatever the hell that means these days.

I mean, isn't it time we embraced women's CHOICES and stop criticizing them? And is it just me or doesn't seem like women just can't get it right no matter what we do?

I, for one, would like to believe that a young woman, who has built a business, who has a job, and who has a loving family who supports her, is capable of making a choice of whether or not to have sex with a guy and whether or not she wants to have a child with him.

In my opinion, this woman, like any other woman, deserves respect and acceptance of her choice. And although it may not be what I would have chosen to do at 20 and it may not be what you would have chosen either, isn't about time we stopped being hypocrites and say "you go girl" only when it suits us?"
The Internet is filled with hateful comments about Kylie and her 'dumb' decisions. This is fast becoming a debate where young mums have to defend themselves for their choices.
Now, it is being reported that Kylie's older sister, Khloe is also expecting her first baby. We can sit back and wait for those cruel jibes to come rolling in. Why are people so infuriated by this family?
We all know that what is portrayed in the show is not actually real life, yet some people seem to think they are being duped in some way. The more famous they are, the more people have to tear them apart.
Either watch or don't. Either have an opinion or don't.
But stop bashing a 20-year-old in the early stages of pregnancy for deciding to bring a life into the world. You have no business passing judgement on her personal life.
Leave that to the rags.