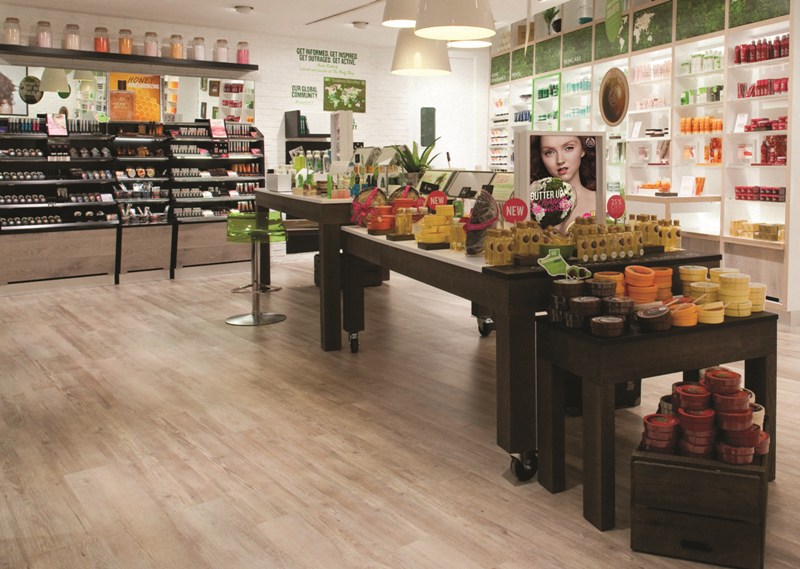 The Body Shop has launched a new concept for their stores that is intended to inspire and engage with customers. The Pulse Boutique is a new, interactive in-store experience, stemming from The Body Shops recent Beauty With Heart campaign. Beauty With Heart puts a human stamp on products that are intended to make you look good, feel good and do good.
The Pulse Boutique is debuting in Ireland at The Body Shop Grafton Street and Crescent Shopping Centre in Limerick from the end of October. Pulse is where skincare, make-up, body care and brand values come together to give customers an enjoyable shopping experience. In every Pulse store are two natural, wooden story selling tables containing products, make-up and a 'create your own gift' area. Acting as a dedicated interactive 'island', Pulse invites customers to touch, smell and test products and engage with store teams.
Each store will have a world map highlighting places where The Body Shop has Community Fair Trade partnerships, a bulletin board to advertise local volunteering events and campaign posters and information.
Every Pulse store will also have a dedicated make-up artist and skincare expert to advise customers on how to find the look they want to achieve and the product that makes them glow inside and out.