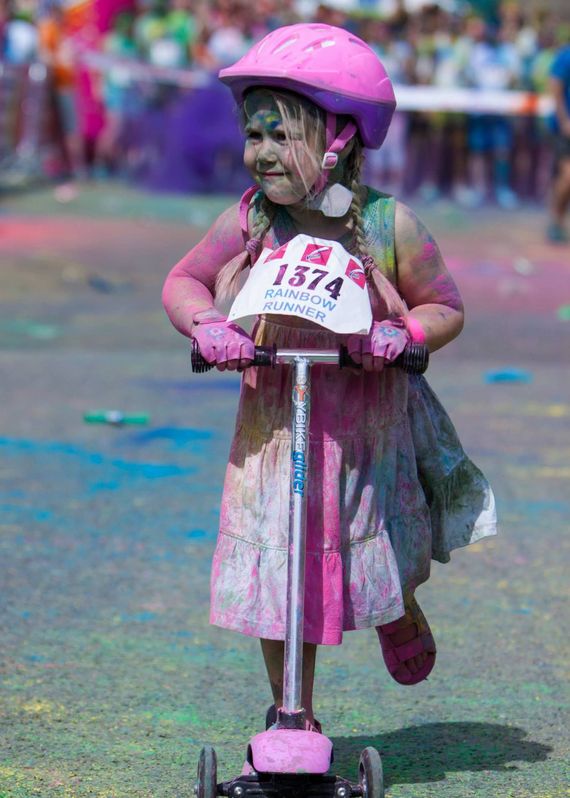 The Rainbow Run on Sat 20th, June, 2015 is Ireland's most fun 5k run! The first of its kind in Ireland, this unique run involves participants of all abilities and ages being doused from head to toe with coloured powder paint while they run, jog or walk our 5km route on Dun Laoghaire west pier.
There is no competitive atmosphere, no recorded times and no age restrictions, all that matters is that you enjoy yourself and finish covered in loads of colour! You can be an Olympic athlete or someone entering a run for the first time in your life, it really doesn't matter at all. If you have little ones that would enjoy all the fun of The Rainbow Run, children 7 years and under run for FREE as long as they are accompanied by an adult at all times. So why not make into a great family day out?
Everybody should try to start the race dressed in as much white as possible (although not essential) and at intervals along the route you will be bombarded with different colours until you cross the finish line and enter the colour festival covered in a kaleidoscope of pinks, blues, greens, yellows, purples, reds and every mixture of colours you can think of!
Make sure you cool off after the 5k run and take on the "Rainbow Slide" that is NEW for 2015, a slippery slide that will lead into the Irish Sea! How refreshing!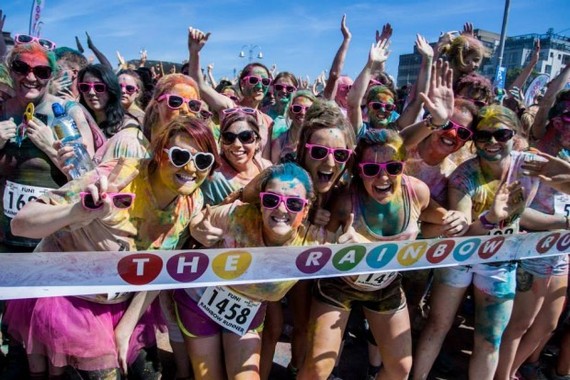 Smash Hits will be playing at this year's Rainbow Run event! The unique tribute to the golden era of early 90s dance, pop and R'n'B will be playing their amazing set. There will also be top DJ's and live performing music acts on the main stage! These music acts will be played as you cross the finish line and during the large colour bombs that will occur before the event starts!
For more information on The Rainbow Run,
click here
.