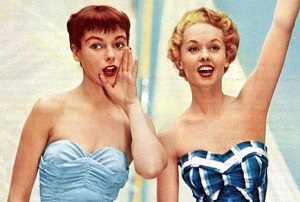 Just like our clothing and underwear, it's so important to find the right swimwear that suits our figures. Here is a rundown of the styles which best suit your body shape.
1. Pear
Pear-shaped ladies tend to have curvy hips and thighs, so the important factor here is get your proportions balanced. The key area to focus on is your bottom half, and getting the right coverage for your curves.
Style: Skirted bottoms will provide good coverage for your bottom half, while a plunging neckline draws attention to your top half.
2. Apple
Ladies with an apple shape carry most of their weight in their middle, so picking out the right swimsuit here comes down to getting enough support for your top half and coverage for your bottom half.
Style: A high-waist tankini or full, one-piece swimsuit will provide all-over support.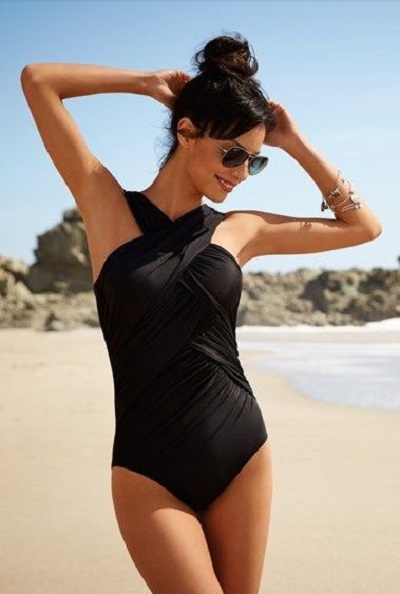 3. Athletic
Athletic ladies tend to have fewer curves, with their figure running straight up and down. The key here is to create the illusion of curves and showcase that fab figure.
Style: Monokini swimsuits with slashes and cut-outs will show off your best assets, while ruffles will create the illusion of curves where you want to add an extra boost.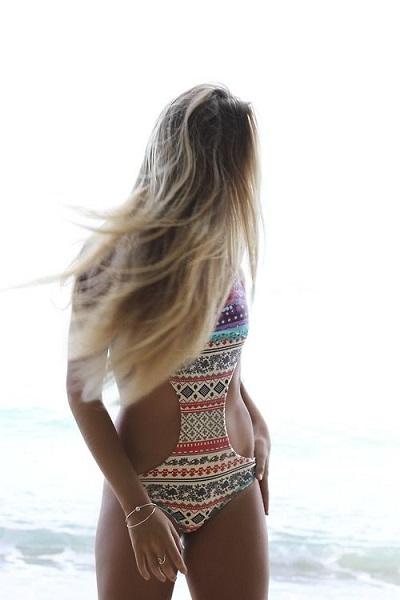 4. Curvy
For those ladies who are curvy all over, the focus is on giving you enough support while showcasing your best assets.
Style: Avoid cut-out swimsuits and triangle bikinis; an asymmetrical one-piece suit will flatter your figure.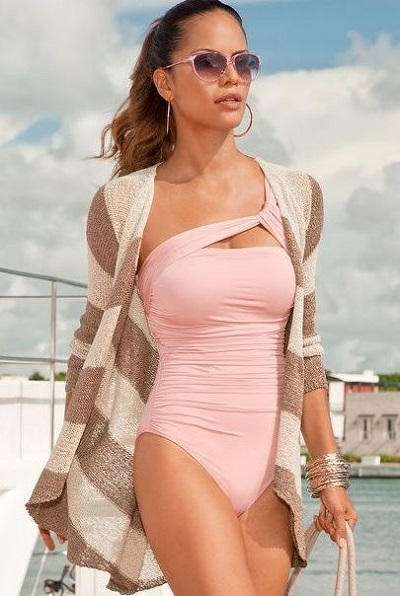 5. Large bust
Self-explanatory – you want a swimsuit that will flatter you while giving you the right support on top.
Style: Underwire bikinis, or tops containing built-in cups will provide support, as will a thick strap. Avoid added ruffles or fringing, which can make your boobs look bigger.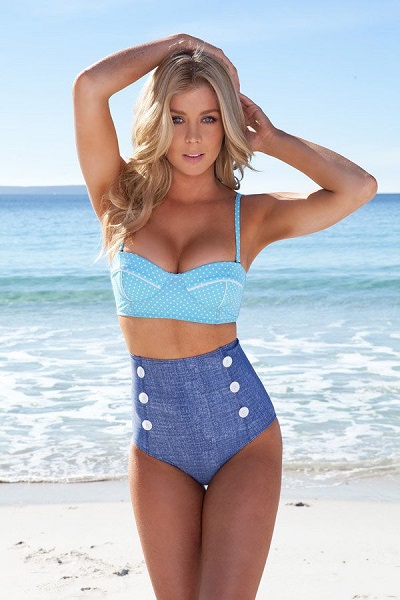 6. Small bust
A small bust means you can experiment with more styles; and if you want to give your chest a boost, opt for as much detail as you can in the form of ruffles, fringing and embellishments.
Style: A bandeau bikini always looks great on ladies with a small bust; if you want to give your boobs a boost however, opt for a padded cup or a triangle style bikini, which will create the illusion of curves.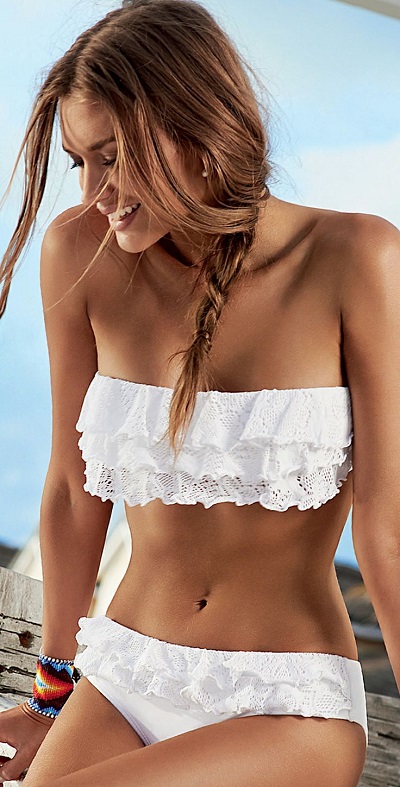 Images via Pinterest