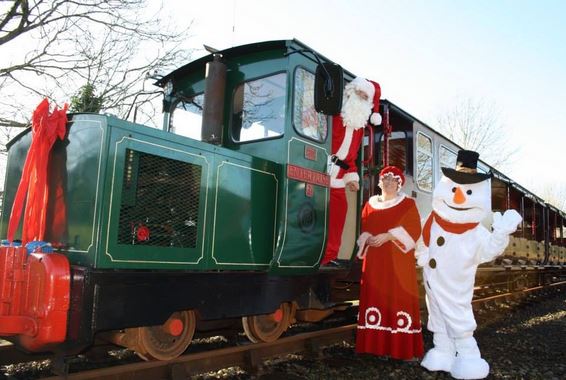 Board the Santa Express at Kilmeadan Station in Co. Waterford for a 20 minute exciting train journey along the banks of the River Suir.
Upon their return, kids will be able to have a chat with Santa in his railway cottage and he may even have a surprise for visitors.
Mrs. Clause and her friends will be there to get everyone into the Christmas spirit and Santa and his helpers hope to meet as many children as possible before starting the long sleigh ride around the world on Christmas Eve.
The Santa Express operates on Saturdays, Sundays and Mondays from 30th November with the last whistle blowing on Monday, 23rd of December to give Santa plenty of time to get ready for the next night.
Adults cost €6.00 and children €15.00.
Dates: 30th November – 23rd December 2013
Location: Waterford and Suir Valley Railway, Kilmeadan Station, Waterford