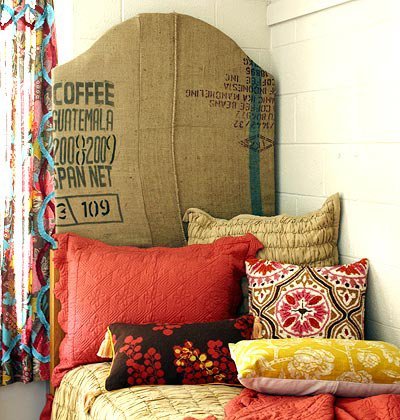 If you can make something at home easily and cheaply, why wouldn't you?
Save some cash and flex those DIY muscles with these simple ideas for things to make rather than buy.
All purpose cleaner: Ban chemicals from your home once and for all, and save pennies too with these recipes for eco-friendly cleaning products. Using a funnel, put one teaspoon of baking soda, 1/2 teaspoon dish soap, and two tablespoons vinegar into your spray bottle. Give it a stir/shake. Let it sit for a minute, now fill the bottle with warm water and shake it up. Give it a few more minutes to calm down, and add a few drops of essential oil if you wish.
Toothpaste: To make a ¼ cup of toothpaste, simply mix together six tablespoons baking soda, two tablespoons salt, two tablespoons glycerine, 20 drops peppermint, spearmint or cinnamon essential oil. Mix all the ingredients together into a smooth paste. Store in a covered container.
Body scrub: For this delicious brown sugar vanilla body scrub, mix together brown sugar, melted coconut oil, sweet almond oil, then vanilla. Store in an airtight jar before using.
Pesto: It's just so easy to make your own pesto. Simply blend together basil, pine nuts, parmesan cheese and olive oil. A good tip is that pesto freezes perfectly, so make a big batch and freeze in ice cube trays for future individual servings.
Cushions: A homemade cushion can be a beautiful and quirky addition to any room All you need is some foam, upholstery fabric and plywood sheets. Measure your space and cut your foam to the same dimensions, before covering and stitching. If the foam cutting doesn't go well, just put that edge in the back.
A headboard: Headboards can make a dramatic impact on a room, and you can make it yourself to save on expense. Get creative with the many ideas for making your own headboard - a burlap sack, a simple wooden pallet you can design yourself, vintage hankies mounted on an artist canvas, or even colourful books from a second-hand shop mounted to a wooden backing. The list is endless.
Moth repellent: Finding tiny holes in the clothes that have been stored in the wardrobe for a while can be very annoying. If you want to go down the natural route, these are the herbs and spices that are great moth-repellents: peppermint, thyme, mint, clove, lavender, orange, lemon, cinnamon, rosemary. Simply cut up an old pair of stockings, fill the 'foot' of them with the herb, and tie a knot at the top before popping into your wardrobe.
Image via Pinterest.