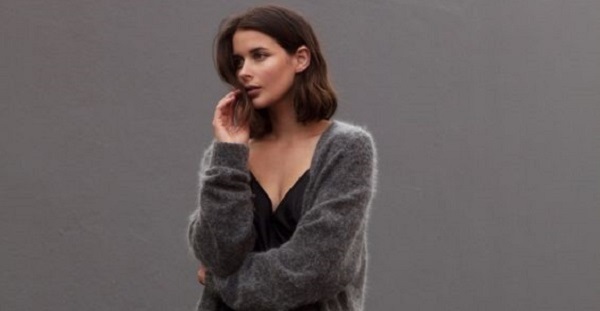 When it comes to our wardrobes, versatility is key – that gold sequinned dress may be incredible, but what's the point in blowing the cash on something you're only likely to wear once in the year? This is why we are so thrilled with the offerings of the spring collections, particularly the new 'it' piece – the slip dress.
While you might look at the slip dress as a garment reserved for Parisian dinner dates overlooking the Seine, this season's style guides assure us that this isn't the case! Sure, the slip dress is the epitome of sexy, but it can be styled to glam up any and every outfit in your wardrobe.
Here's a little inspiration for working the slip dress this season. Be prepared to experiment – while the looks below may seem intimidating, we promise you that stepping out of your comfort zone a little will be well worth it.
Casual change-up
As the weather (hopefully) starts to improve, we'll be looking for new go-to casual outfits for our day-to-day looks, and the slip dress can be a comfortable and stylish option. Simply slip a T-shirt underneath and team with sneakers, and you're good to go.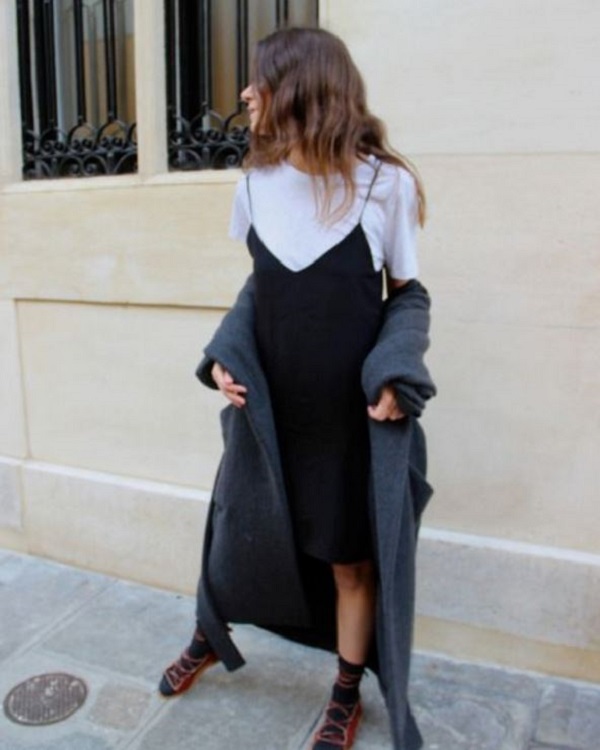 Smart and edgy
You don't need to embrace the ooh-la-la sexy side of the slip dress to add a smart edge. This season's take on the slip is all about layering, and there is no cooler look than a slip dress worn over your favourite jeans/ leather leggings and under a smart blazer or fitted jacket. Go ahead and try it out – we guarantee you will love the result.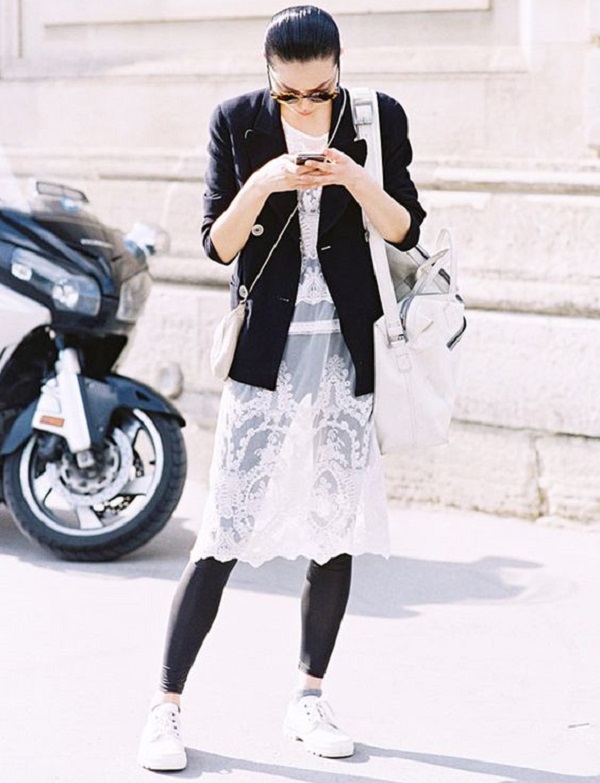 Sexy date night
A pair of strappy heels and this season's must-have accessory, the oversized earring, will complete this stunning date night look perfectly. So elegant is this look that even your long pea coat or oversized cardigan will not take away from it!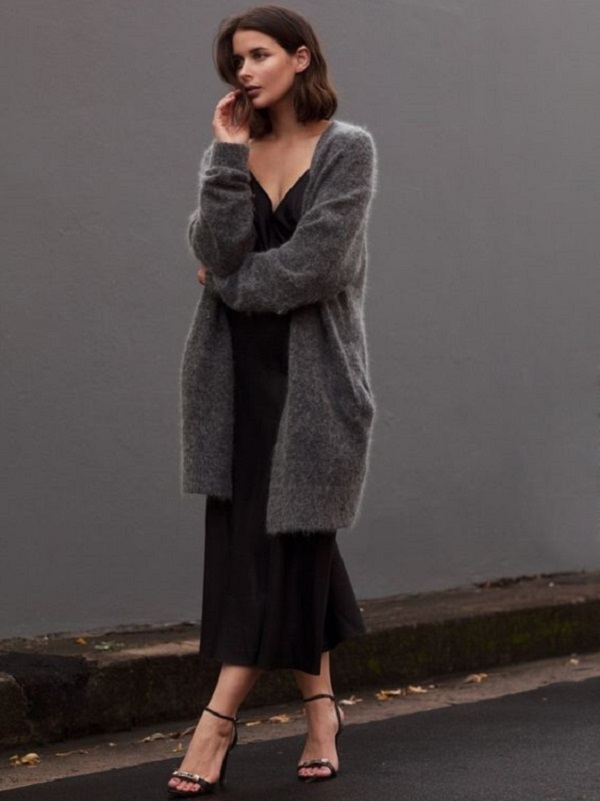 Images via Pinterest