If we're being honest, one of the major concerns for us women (apart from our kids of course) is ageing. It can be disheartening to watch our normally firm, youthful appearance being taken over by fine lines and wrinkles.
And while most of us just assume this will happen over a number of years, thanks to stress, pollution and sleepless nights, we are starting to notice these changes with each passing day. In fact, many women notice these changes from morning to night.
Vichy has shown that as a woman gets older her skin recovers from daily aggression slower than that of a younger woman. This is related in part to changing hormonal levels. As these levels fall, there is reduced production of collagen, elastin and other components of the skin matrix.
So what's a girl to do?
Well, apart from stopping time, the only thing you really can do is invest in a good skincare product that helps target the signs of ageing. Understanding how skin changes the older we get, Vichy have introduced
New LiftActiv Serum 10 Supreme
- Vichy's most powerful firming serum which targets the 10 signs of ageing.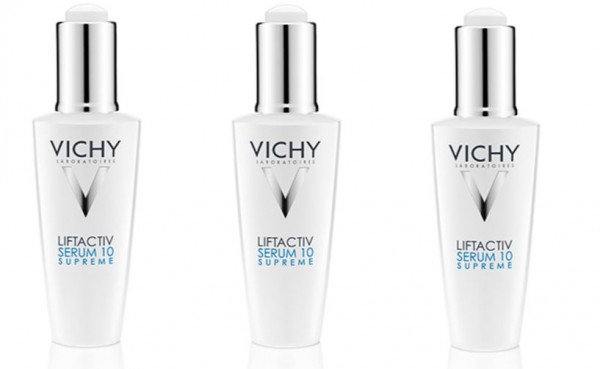 But that's not all it does!
Here are 10 reasons why we absolutely LOVE LiftActiv Serum 10 Supreme:
1. It feels amazing
The formula has a cushiony-like feel on application, and you can feel it working as soon as it's rubbed in.
2. Wrinkles appear reduced
LiftActiv Serum 10 Supreme helps outsmart key signs of ageing skin that occur with a loss of firmness.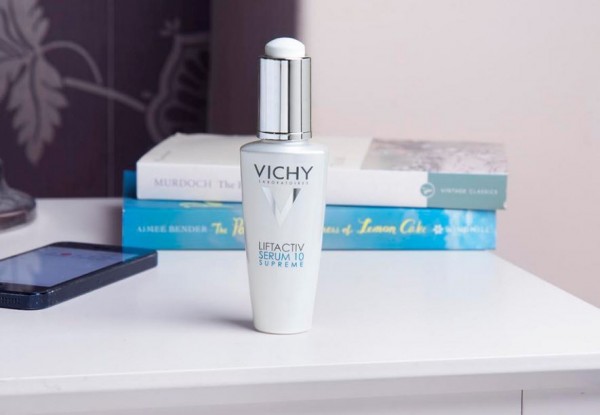 3. Skin looks firmer
The serum contains 10% Rhamnose and both Hyaluronic Acid and fragmented Hyaluronic Acid. This ultra-concentrated formula helps accelerate surface skin cell renewal and targets the loss of firmness. We ALL know what firmer skin means… youthful appearance, thank you very much!
4. Helps even complexion
Not only does it plump the skin but uneven skin tone is improved. Blemishes, be gone!
5. Boosts radiance
Skin looks more radiant without having to buy all the latest make-up tools and trends.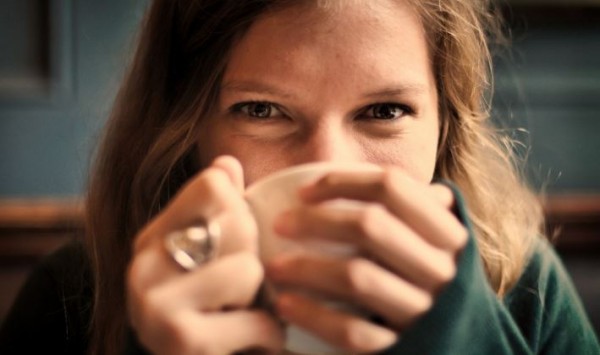 6. Targets dehydrated skin
Vichy's LiftActiv Serum 10 Supreme contains a unique formula which helps to boost radiance, and leaves you with a lasting sensation of hydration and comfort.
7. It helps plump the skin
Who doesn't want skin that looks plumper?
8. Reduces signs of fatigue
Say goodbye to tired looking skin.
9. You can use it morning and night
Saving you hassle, time and money!
10. It's suitable for ALL skin types, even sensitive skin
Hypoallergenic. No Parabens. It is suitable for normal to combination, dry and sensitive skin.
LiftActiv Serum 10 Supreme RRP €36.00; Available from pharmacies nationwide.
SHARE so we can all fight wrinkles together!