So you've done the thing — you've grown a tiny precious little girl inside of you for nine months, and now she's finally out in the world with you. The only problem? You have no idea what to call her.
Choosing your little one's name is a really big deal, there's no denying it. How are you supposed to pick the one name which perfectly fits her budding personality when you only barely know her?
In need of some baby girl name inspiration? Here are the 20 most popular baby girl names from 2020, courtesy of babycentre.co.uk, who crunched the numbers.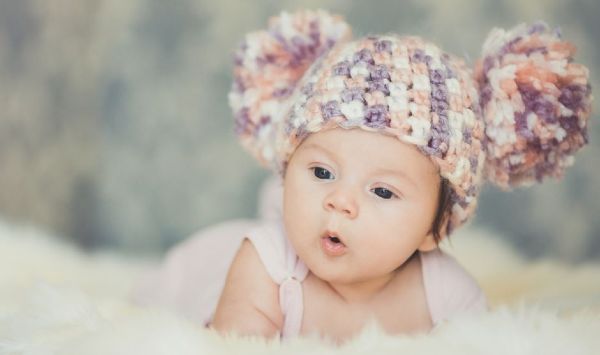 Sophia - Greek origins meaning wisdom, and is a variant of Sophie and alternatively spelled Sofia.

Olivia - Originally derived from the Latin word oliva meaning olive or olive tree, and is a feminine form of Oliver

Amelia - Variant of Amalia, derived from the Germanic word amal meaning work, and connoting industriousness and fertility.

Lily - Directly derived from lily, the flower whose meaning is pure, passion"and rebirth.

Isla - Primarily of Scottish usage, derived from "Islay", which is the name of an island off the west coast of Scotland. It means dynamic, vibrant, brilliant, and 'bright as sun'.

Ava - Means 'like a bird' and is of Latin origin.

Mia - Italian, Scandinavian origin meaning 'of the sea', mine or bitter.

Aria - Means 'solo melody' and is of Italian origin.

Freya - Scandinavian origin meaning 'noble lady'. In Norse mythology, Freya was the goddess of love and fertility.

Isabella - Comes from the Hebrew name Elisheba, a form of Elizabeth. Isabella, meaning consecrated or 'pledged to God', has origins in Italian and Spanish.

Ella - A short form of Eleanor and Ellen, meaning light. It can also mean 'beautiful fairy woman' in English.

Ivy - Derived from an Old English word, Ivy represents fidelity.

Emily - Meaning 'rival' or industrious and hardworking, comes from the Latin name Aemilia.

Grace - Derived from gratia, the Latin word for grace or gracious.

Isabelle - French origin meaning 'pledged to God'.

Rosie - A pet form of Rose, from the Latin rosa, meaning rose, the flower.

Poppy - Latin origin meaning 'red flower'.

Evie - Latin, Hebrew, and Norman origin, meaning 'life'. Evie is a variant of the Latin and Hebrew name Eve and the Norman name Evelyn.

Charlotte - Female form of the male name Charlot, a diminutive of Charles. It is of French origin meaning 'free man' or petite.

Hannah - Hebrew origin, meaning favour or grace.