Super Food In Minutes by Donal Skehan (Published by Hachette)
Super Food in Minutes is all about real, fast and delicious family food that just so happens to be good for you! Donal's latest book includes 90 delicious recipes, and tips and tricks, for healthy home cooks that will change the way you cook.
Using 10 ingredients or less, each recipe uses streamlined, quick cooking methods with minimal effort and maximum results that help you make the most of your time spent in the kitchen. There are clear nutritional breakdowns, vegan, vegetarian and paleo options for each recipe, and a clean cook-friendly design. With Super Food in Minutes, you'll have exciting everyday dinners, made with healthy ingredients at the core, on the table in less than 30 minutes.
Butlers Chocolate Cookbook (published by Butlers Chocolates)
Butlers has unveiled a chocolate cookbook just in time for Christmas. Chocolate Masters since 1932, their first ever cookbook is inspired by favourites from the extensive Butlers Collection. The cookbook contains 60 delicious, chocolate-based recipes to suit every occasion from family fun days to a show-stopping Christmas dessert.
Now available in all Butlers Chocolate Cafés and leading bookstores nationwide, readers can look forward to mouth-watering chocolate-based recipes, from spectacular special occasion cakes to magnificent mousses, scrumptious brownies and other tempting teatime treats.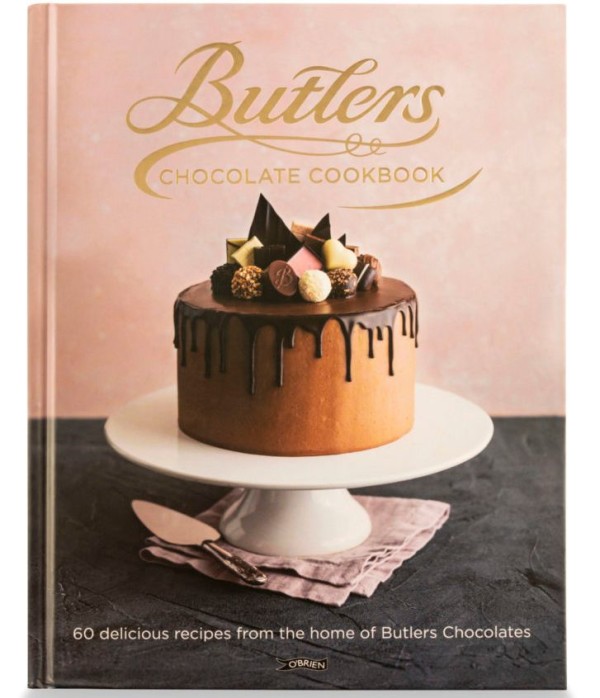 Burren Dinners by Trevis L. Gleason (Published by O'Brien)
What do chefs cook when they have friends and family round for dinner? Award-winning author Trevis L.Gleason asked just that of the renowned chefs and artisanal food producers of The Burren.
Influenced by their rugged surroundings, pristine indigenous ingredients and generations-old passion for communal dining, the leading voices in The Burren food scene share treasured three-course dinner-party menus they'd serve in their own homes. From everyday dining to special occasions, these foodies share their recipes and Trevis serves up the back-stories of these creative, passionate, hard-working lovers of food at its best.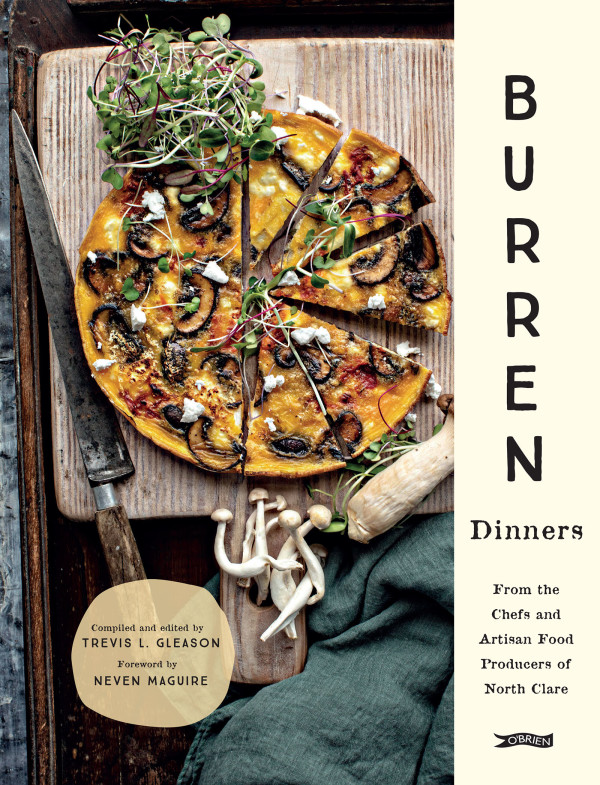 Clever Batch by Susan Jane White (Published by Gill Books)
Susan Jane White's brilliant new book shows you how to eat well all week while respecting your time, money and patience. Learn to create meals that will sit in your fridge, hang out on your shelves or wait patiently in your freezer, giving you much more return on your kitchen investment.
So you can say yes to that bike ride with the kids or stay late at work to finish that report, because you took Three-Bean Chilli and Salted Coffee Caramels out of the freezer for dinner tonight.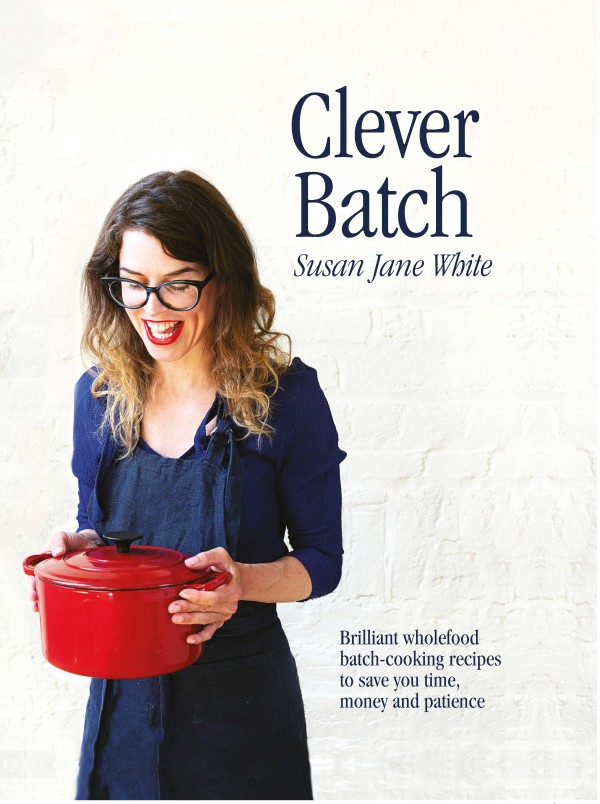 One Pot Feeds All by Darina Allen (Published by Hachette)
One Pot Feeds All features 100 new recipes, from roasting tin dinners to one pan deserts - perfect for anyone who's time-poor. Simple, tasty dishes that are high on flavour and low on fuss - and washing up. It includes soups, frittatas and hearty dishes like stews, tagines and curries, as well as lots of desserts.
You can cook in one pot for one person or one hundred - all you have to do is scale up or down ingredients - perfect for solo cooks, families and anyone wanting to rustle up a feast for friends. Chapters are divided into Eggs, Poultry, Meat, Fish, Vegetables, Rice, Grains & Pasta and Sweet Things with an international mix of dishes, including Mexican Fried Eggs, Thai Chicken & Noodle Soup, Moroccan Lamb Tagine, Spanakopita, Chettinad Tomato Rice and Coffee Crema Catalana.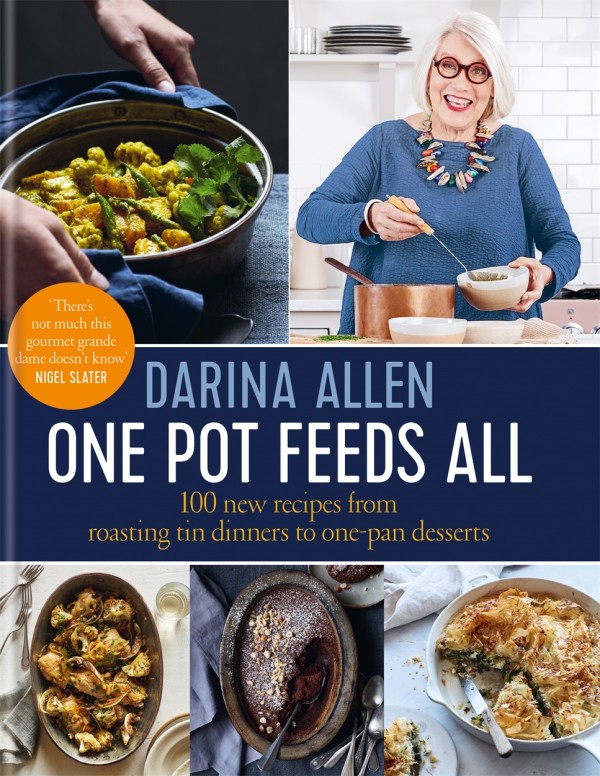 Raising Dough for Marymount by Gary Burke (Published by Mercier Press)
From local favourites like Timoleague sticky pork ribs, Ballycotton chunky seafood chowder and Mahon knickerbocker glory, to mouth-watering inventions like duck pastilla roll with roasted plums and guacamole, the recipes from this Cork cookbook will delight everyone around the table. From a Cork chef who loves his work, this is food for young and old alike.
Children will love chocolate cornflakes with popping candy, while blackened turkey tacos with bean salsa and avocado or chocolate soufflé with Jameson Anglaise will go down a treat with all the family. The money raised from this cookbook will help Marymount Hospice to continue offering the support and services it provides to so many Cork families.
It's safe, calm environment allows families to share those last precious moments with their loved ones, and its renowned comfort and care is appreciated by so many in the community. This book is for everyone who loves food and wants to get more out of their family time and cooking.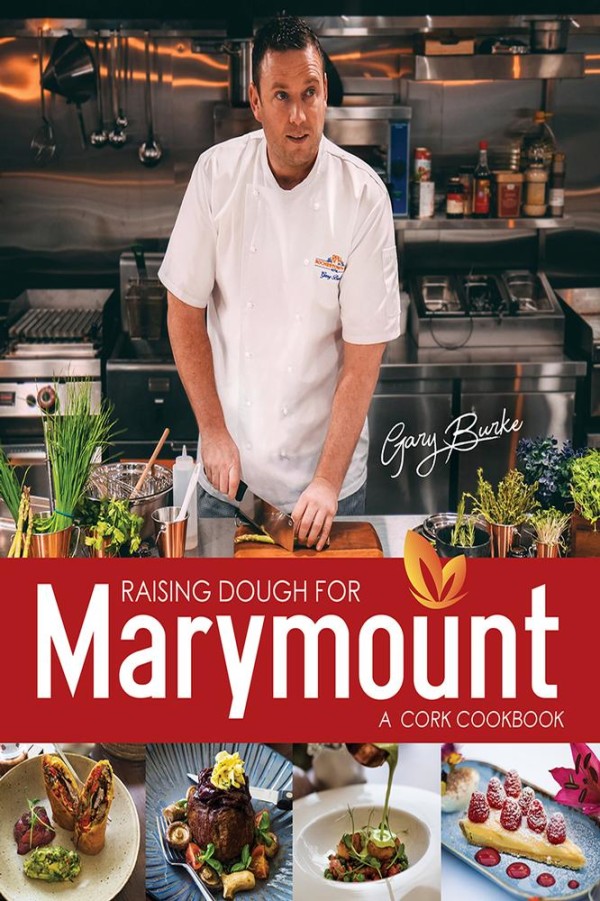 The Black and White Cookbook (Published by Clonakilty Food Co.)
The Clonakilty Food Co. have the perfect stocking-filler for the food-lover in your life. The Black and White Cookbook celebrates the iconic Clonakilty Black Pudding and Clonakilty White Pudding that is made in West Cork and enjoyed all over the world. The hardback cookbook contains a carefully curated selection of recipes which have been crafted by some of Ireland's leading chefs, food writers and home cooks including Clodagh McKenna, Adrian Martin. Joe Shannon, Gastro Gays and Lilly Higgins.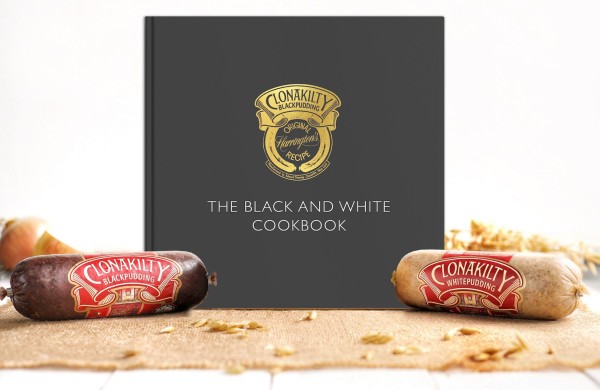 Create Beautiful Food at Home by Adrian Martin (Published by Mercier Press)
Adrian Martin is a chef, author and television presenter. At the heart of his talent is a passion for good food and an eye for perfection. His love of food and showing how anyone can create a meal that belongs in fine-dining restaurant provide the inspiration for Create Beautiful Food at Home.
The first part of the book focuses on how to prepare the ingredients such as shucking an oyster, breaking down a chicken and filleting a fish. The second part is broken down into courses: Bread, Starters, Palate Cleansers, Mains, Desserts and Petit Fours. Striking images showcase how the dishes should be presented, with each dish having an image and step-by-step instructions for how to recreate it yourself. Dishes include Lobster Thermidor, Crab Ravioli, Blood Orange and Thyme Sorbet, Braised Beef, Venison and Barley Risotto, and Pear Tart Tatin.