Get ready for a thrilling and spine-tingling Halloween season at Emerald Park, Ireland's only theme park and zoo. This year the park is hosting two spooky events that promise to thrill visitors of all ages. From a family-friendly day adventure on the 'Tricky Trail,' to the heart-pounding excitement of 'Emerald Park After Dark,' Emerald Park's Halloween festivities have something for everyone young and old this season.
Tricky Trail at Emerald Park (Day Event)
Embark on a journey filled with magic, mystery, and mayhem at Emerald Park's Tricky Trail as Theatreworx Productions return for another spooktacular Halloween. This family treasure hunt is set to immerse families in a world of spooky stories, eccentric experiments, spellbinding performances, and captivating entertainment.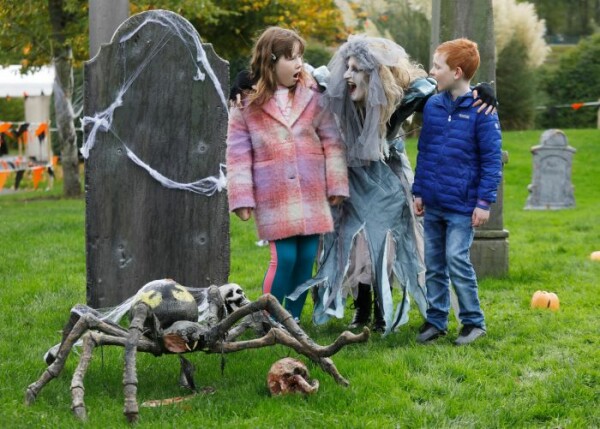 Upon arrival, guest can collect their Tricky Trail map before embarking on a terrific treasure hunt. Begin your trail by exploring the Ghoulish Graveyard, and be sure to watch out for some friendly ghouls as you go! Guests will continue their journey through the Freaky Forest and Haybale Maze, complete with colourful witches' hats and surprise fairytale characters. Emerald Park's resident scarecrow will be ready to test guests' courage with tricks and games in the Scarecrow's Barn. Then, reach the House of Helga where guests can take a whirl at witchcraft with potions, storytelling, and spells. Get spooky with Dracula in his legendary castle for some fang-tastic fun on the main stage.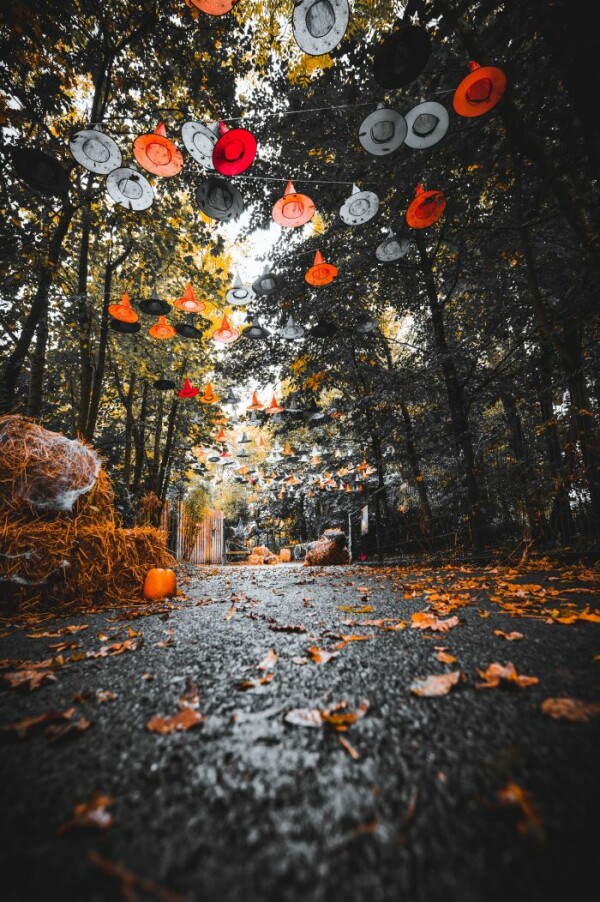 As guests travel through the trail there will be plenty of hidden treasures to find and perhaps even a trick or treat surprise at the end!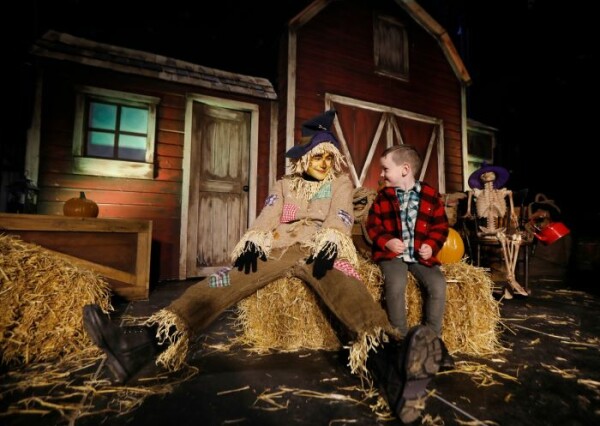 Entry to the Tricky Trail is included free with all ticket prices on October 21st, 22nd, 28th, 29th, 30th, 31st, and November 1st from 11:00 AM to 4:00 PM.
Emerald Park After Dark (Night Event)
"Howl-o-ween" at Emerald Park is calling and it's time to experience spine-tingling excitement like never before at "Emerald Park After Dark".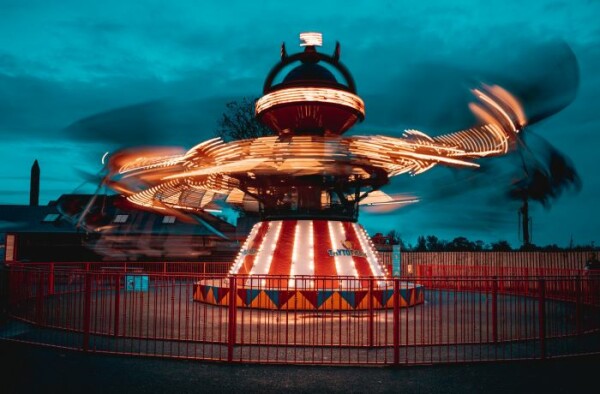 With the thrill of the night and the adrenaline rush of your favourite park attractions, this is an event you won't want to miss.
Dare to conquer the legendary "BIG EIGHT" attractions at the park, including Cú Chulainn coaster, Endeavour, The Rotator, Dino Dash, Flight School, Air Race, Windstar, and Power Surge. Soar through the night, brace for twists and turns, and roar your way through these exhilarating thrill-seeking rides.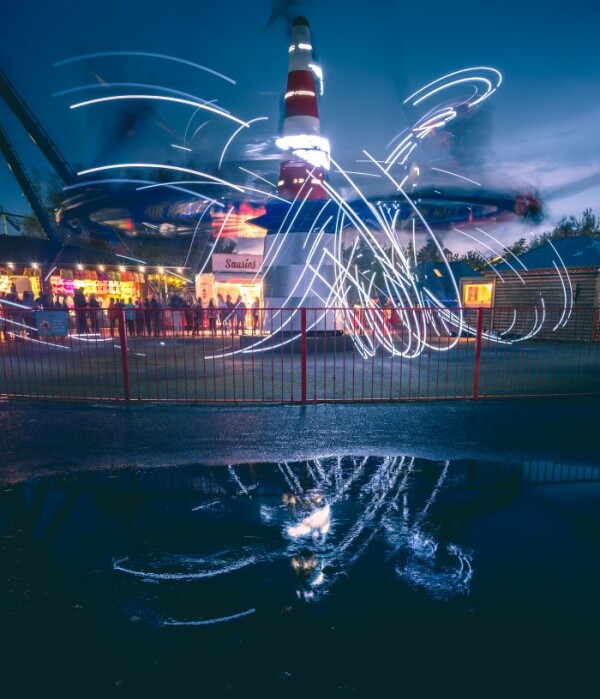 Dates: October 20th, 21st, 28th, and 29th
Time: 6:30 PM – 10:00 PM
Prices: General Admission - €17 | Members - €12
Indulge in delicious food, drinks, and sweet treats during the event. The Argentinian Grill and Dino Bite will be open, along with offerings from Boost, Donut Delights, and souvenirs at the Gift Shop.
Please note that the After Dark attractions are suitable for individuals 1.2 meters in height and above, and this is a NO SCARE event.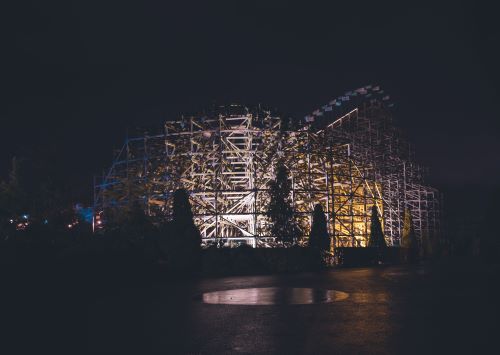 Don't miss out on the Argentinian Grill's burger meal deal offer for just €8.95 (in-park price €9.95) when you book your meal online in advance.
Capture the memories with on-ride photo souvenirs available at Flight School, Dino Dash, and Cú Chulainn.
Visit Emerald Park this Halloween season for a day filled with unforgettable adventures, magical moments, and endless fun for the entire family. Don't wait – get your tickets now and make this Halloween one to remember!
For more information and to secure your spot at "Emerald Park After Dark," visit www.emeraldpark.ie/events/after-dark.