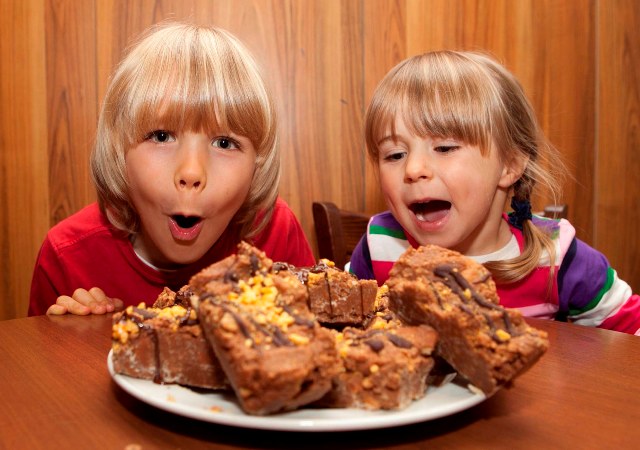 Who doesn't love chocolate biscuit cake? It's the perfect treat whether you're having a cup of coffee or having a party for the kids. Now, you can actually help your local community by eating chocolate biscuit cake! Superquinn has launched the Ultimate Chocolate Biscuit Cake, which raises money for 24 local charities across the country.
Here at MummyPages we tried the cake for ourselves (for work purposes of course) and we loved it! This fabulous Ultimate Chocolate Biscuit Cake is freshly baked in-store and available in all Superquinn stores nationwide. It costs €1.99 and 80cent of this goes to charity. It is expected that over €250,000 will be raised for local charities in the next 12 months. Each Superquinn store has chosen a charity in their local area to support, and a wide selection of charity sectors are represented, from children's charities to care centres and local hospices. Each store will also run a range of initiatives.
The first variety of Ultimate Chocolate Biscuit Cake to be launched is a 'crunchy bar' mixed with chocolate. The biscuit cake will be updated every season, with bespoke cakes for Christmas and Easter, to tempt shoppers to make a sweet donation.
For more information on the Superquinn Ultimate Chocolate Biscuit Cake, drop into your local Superquinn store or visit
www.superquinn.ie