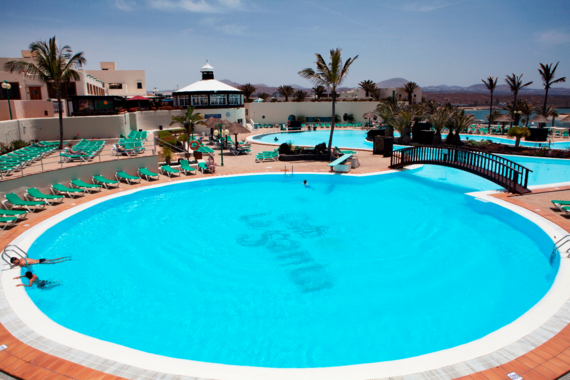 Lying on the beach all day might be the ideal holiday for some families but not necessarily for all. If you are an adventurous family, and looking for something a little more challenging and active, then
Club La Santa is the ideal resort for you and your kids.
Located on the north-western coast of beautiful Lanzarote, the resort is a hub for families, friends and professional and amateur athletes.
There are over 30 different activities and sports facilities to enjoy, with free instructions and tournaments arranged throughout the week by the Green Team — the friendly, enthusiastic and highly professional on-site staff.
The resort caters for all levels of fitness and you don't have to be good at sports or in great shape to have fun and get involved. From kayaking, windsurfing, yoga, Pilates, Zumba and tai chi to aqua aerobics, swimming, tennis, badminton, cycling and so much more you will definitely find something that the whole family will want to do.
There are three 50m swimming pools where you can perfect your breast stroke, a 400m running track to keep you moving, a fully equipped gym, air-conditioned courts for badminton and squash, a golf putting and chipping green with Huxley all-weather surfaces, a dance studio, a purpose built aerobics areas, ten tennis courts and Cannondale road and mountain bikes for hire.
If you are bringing smaller kids, there is plenty for them to do as well including a playground, children's pool, mini-golf and Play Time Kids Club.
With a variety of entertainment and social activities throughout the evening, the activities don't end when the sun goes down.
Before you head home, make sure you pop into the Wellness Centre and Spa to really indulge yourself before the holiday blues set in.
There are hot and cold pools, a sauna, steam room and Jacuzzi. And professional therapists also offer a full range of massages, therapies and treatments meaning you will feel amazing after your sport-filled week.
Just a short distance from the nearest village, Club La Santa offers over 400 apartments with comfortable furnishings and a large terrace. Relax after a long active day with views overlooking the Atlantic Ocean or the resort's lagoon.