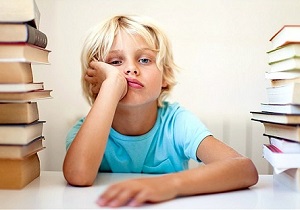 It doesn't matter how many toys or books they have, somehow our kids feel compelled to turn around on any given day and tell us that they are bored.
Whether it's just another one of those rainy days, or they are having a moment, we have the ultimate tip for keeping the boredom at bay – and creating it is sure to keep them occupied at least for one afternoon!
All you need is an empty jar, some coloured paper and pens, and your thinking caps!
Sit down with your child and compose a long list of things they like doing – colouring, reading, board games – and add in some rainy day ideas like planting a flower, making a photo album – the sky is the limit.
Write all these fun activities down on coloured pieces of paper and put them into an empty. This will now be your child's 'Bored Jar' – their go-to source when they just can't come up with any fun ideas of what to do that day.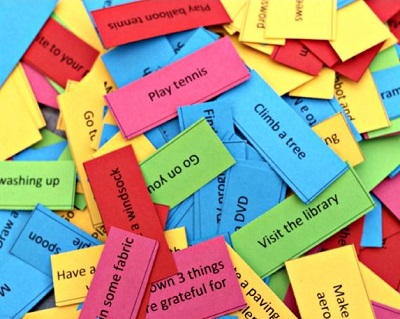 Each time you hear your child saying "I'm bored", take out the Bored Jar, shake it up and pick an activity. It could be something as simple as drawing a picture, or perhaps reading your favourite book from your childhood.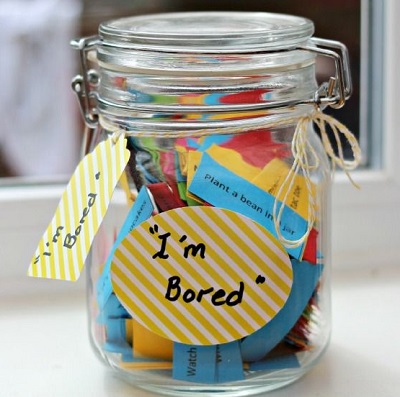 Remember to update the jar every once in a while with some surprise activities to keep things exciting and fun!
Images via Pinterest