What items did you find most useful to assist you on your new journey in to motherhood? I was surprised to discover the following as my unsung heroes during this period of great change:
Slow Cooker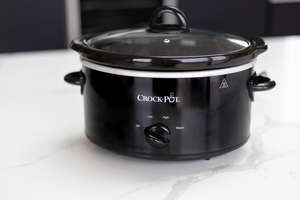 This was not an item that anyone told me I'd need to buy for the newborn phase, I just happened to invest in a slow cooker coincidently before giving birth. The slow cooker quickly became my saviour however as free time vanished in to the stratosphere with tending to the needs of a tiny bundle of joy. I love the chuck it all in and walk away style of cooking that it offers. As an added bonus, the running cost of a slow cooker is much lower than a standard oven. Instagram accounts such as @Boredoflunch were extremely helpful and inspired me to try lots of new, easy and fast recipes. @Boredoflunch creator Nathan Anthony has also released his first slow cooker recipe book of the same name on the back of his huge Instagram success which is available to purchase now.
Zip up Babygrows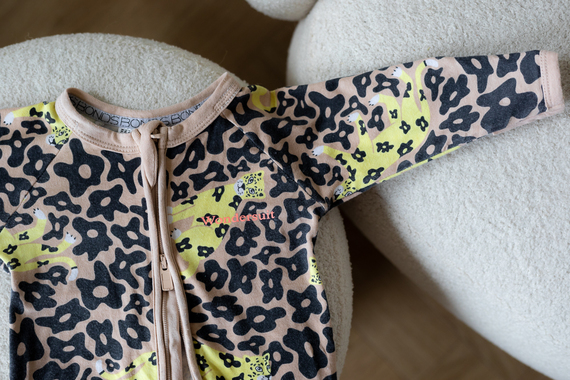 Picture the scene: It's 4am, you are changing your baby's nappy, they're screaming, they're squirming, you're sleep deprived, you're sweating, your body aches in places you never knew possible; you're basically running on fumes and then you have to find the correct button hole for twelve, tiny, cumbersome buttons. You wonder if your fingers were always this tubby? Did you always lack such basic dexterity? Why is it so DAMN hard to button something so adorable? The solution exists – zip up baby grows. For a double win, the Bonds brand sold online provide the most spectacular, stretchy, unique prints complete with a multiway zip and foldable hand and foot covers to work with temperature changes. If you are having a baby, future, midnight zombie you will thank you for investing in some zip up baby grows.
Tommie Tippee's Ollie the Owl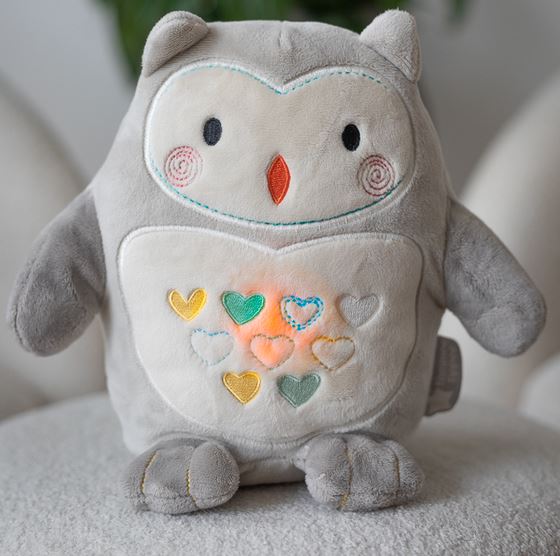 This little guy not only looks cute and chubby but also assists in parenting your child. When you press his right foot, he releases a soothing rain sound, white noise or the tune of a beating heart for twenty minutes. I now find myself reaching for his toes to get myself off to sleep faster, never mind the baby. We brought him on holidays to drown out the hotel entertainment music around bedtime which also worked a treat. He comes with built in cry sensor technology if you so please, listening out for your baby's cry and releasing his sounds for another twenty minutes if so required. He's the 24/7 babysitter the world needs and also won't run off with your husband like those celebrity nannies that swept the headlines in recent years for an additional win. He costs less than thirty euros and also comes as Pip the Panda if you're more interested in mammals than ornithology. Did I mention that his battery has lasted four months so far and counting? What a champ!
A microwaveable steriliser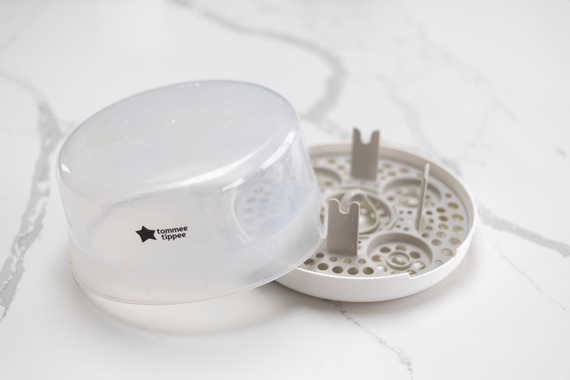 When I first started sterilising baby bottles, I went old school and bought a large plastic tub and a big old bottle of Milton. I was told that this was how sterilisation was done back in the day. Discovering that I severely lack the adequate level of deftness whilst sleep deprived as previously mentioned, I ungraciously bleached the crotch area on some of the few pairs of trousers that fit me on more than one occasion with this traditional approach. That was when I decided to invest in a microwaveable steriliser and it was WORTH EVERY PENNY. Save your pants and buy one in advance.
Nipple Shields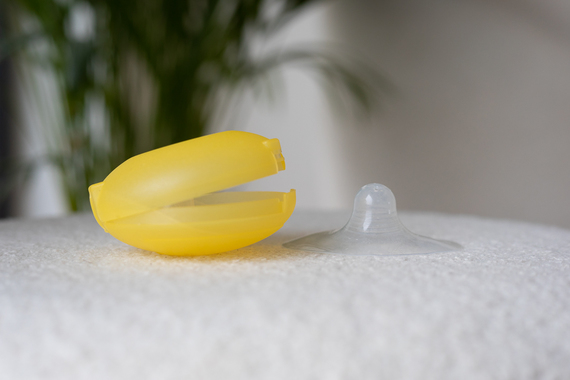 If you're going to try breast feeding, maybe it will go swimmingly and you won't need anything at all to help you on your journey. However, if you end up with your mammary extremities feeling as though they went to war, these shields can help to prevent further maiming and destruction to allow healing to take place. The Medela Nipple Shields brand retail at circa twelve euros and are sold in most pharmacies.
Tommee Tippee's Perfect Prep Machine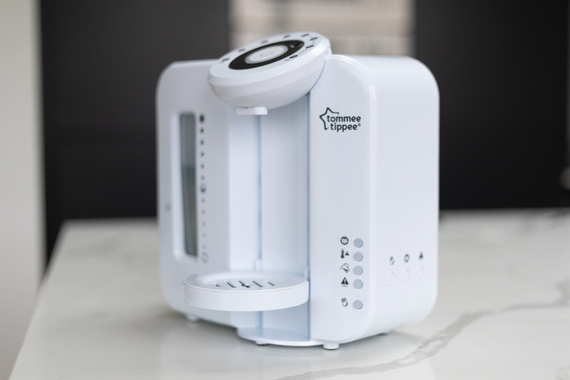 I love this machine so much, I would marry it! Okay, perhaps I'm exaggerating but when you are going through the life changing newborn oblivion, figuring out how to make up a baby bottle of formula with the powder to water ratio correctly at the exact right temperature when you had planned on breast feeding going seamlessly (which unfortunately it doesn't always) seemed like learning a new language. The Perfect Prep Machine made the experimentation and transition from breast to bottle much less stressful. With two clicks of an overly loud button (my only complaint about this thing) you have a perfectly warmed, sterilised bottle ready to go. Is it essential? Absolutely not. Did I love it though? Yes.
Bibs Dodies
Some people are openly against the utilisation of a soother but if you are on team dummy, I found this brand to be the one that our baby really took to. They have glow in the dark options making it easier to find the dummy in the dead of night which was a Godsend and also made me reminisce about the olden days at a teenage rave, dancing earnestly with a glow stick to the beats of Scooter.
Winter zip up suit with built in gloves and a hat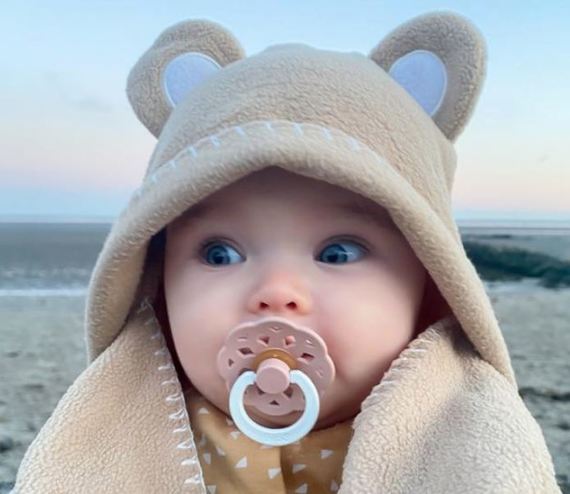 In the winter months when you have a small baby, it is exceptionally useful to have an all in one zip up fleecy suit that you can wrap your baby up in to keep them toasty if you have to leave the house in a hurry to save you reaching for layers upon layers of blankets, hats and gloves. These all in one suits are sold in most baby stores. My personal favourite style are those that come in a soft fabric so as not to constrict your baby from their car seat such as the Tuppence and Crumple Baby Wrap available online.
Little Bow Pip Bows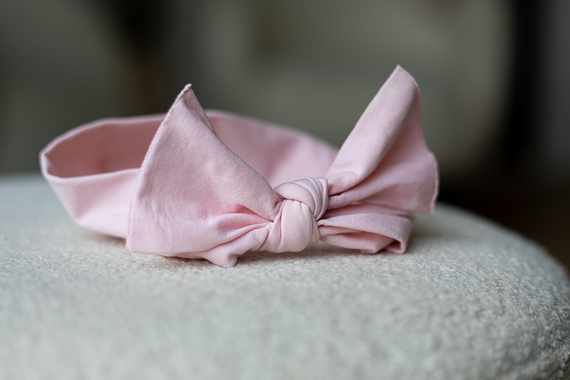 If like me you spent nine months growing a baby girl who came out looking like your husband's mini stunt double, you may like to invest in a large bow to be able to differentiate between the two. I fell in love with the Irish handmade bows from Little Bow Pip. Made with, soft, stretchy fabric in two sizes that support your baby from birth to age 80 plus. (If you so please!) Retail price circa ten euros.
Deirdre Dunne, freelance writer and mum living in County Louth. She likes to write about the small intricacies of daily life.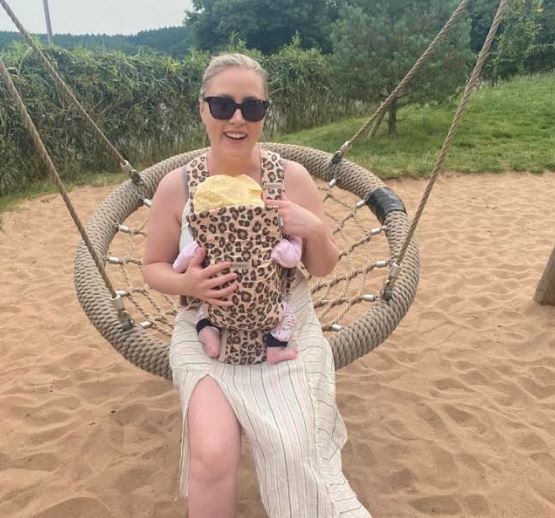 @insighfulmatters www.insightful-matters.com