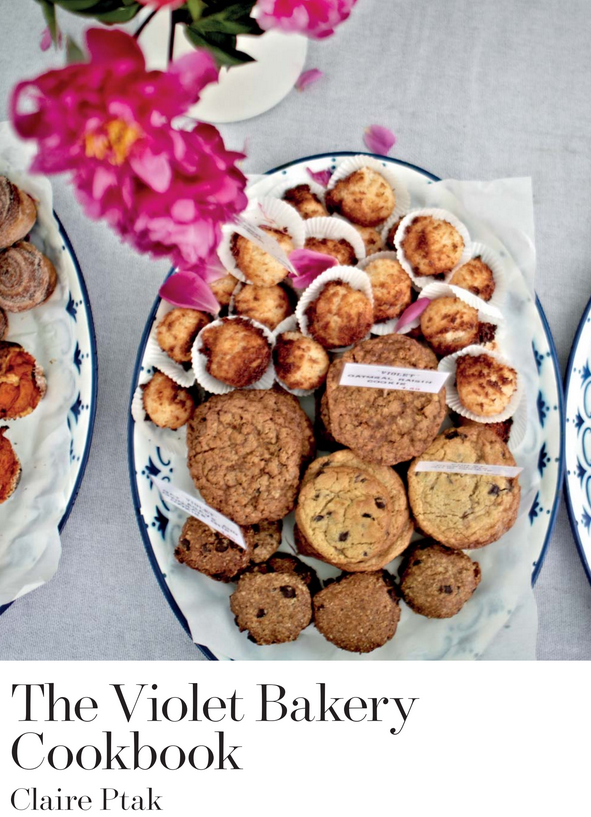 The Violet Bakery is a bustling cake shop and cafe in east London where everything is made in an open kitchen for people to see.
Famed for its exquisite baked goods it has become a cult destination. Owner, Claire Ptak, brings her Californian sensibility to recipes with wholegrain flours, unrefined sugars and the natural sweetness and muted colours of seasonal fruits.
With real thought about taste and using the purest ingredients, Claire has devised the most flavoursome iterations of classic cakes, as well as fresh new treats for modern palates.
A California native, Claire Ptak worked as a pastry chef for Alice Waters at Chez Panisse in Berkeley before moving to London in 2005. She staged in restaurants including Moro and St. John before starting Violet, her stall on Broadway Market in east London.
With over 100 recipes, The Violet Bakery Cookbook is packed with ideas for morning, midday, teatime treats and desserts. Her buckwheat granola and cinnamon buns make the perfect breakfast treat; her squash, brown butter and sage quiche is ideal for lunch while her cherry cobbler or fig leaf ice-cream would make a delicious dessert.
Wholesome to cook and satisfying to eat, with cakes that both taste great and feel good – this is a cookbook for today's baker.
Claire Ptak is also a food writer and stylist whose work includes Ottolenghi's weekly Guardian column, Observer Food Monthly, Jamie Magazine, Kinfolk, and Vogue. She has published three cookbooks, The Home-Mae Sweet Shop, The Whoopie Pie Book and Leon: Baking & Puddings.