Dorothy's dress isn't in Kansas anymore! To everyone who has ever seen The Wizard of Oz, Dorothy's white and blue gingham dress is just as recognisable as her glittering red shoes. Here at MummyPages, we were quite delighted to hear that Judy Garland's iconic dress is to be put on display in Ireland's premiere fashion and style museum beginning on Wednesday May 22 and can be viewed until July 31 2013 free of charge, daily from 9am-6pm daily.
The blue and white pinafore costume, recently sold for the record amount of $480,000 USD at Julien's Auctions last November and includes the original blouse and pinafore worn by the star in the magical movie.
The dress garnered much press attention while it was being auctioned and this is a fantastic opportunity for film and fashion fans to view such an unforgettable piece of cinematic history.
During the exhibit, the iconic costume joins Judy Garland's 'Manuela' ivory satin wedding dress from 'The Pirate'(MGM 1948) which is part of the museum's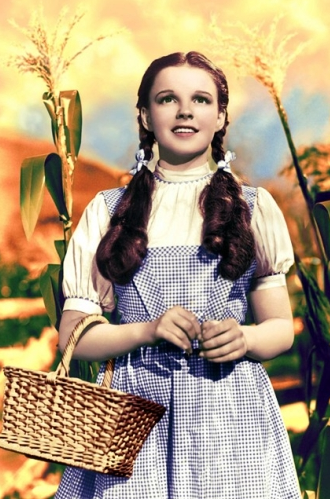 permanent collection.
If you haven't already paid a visit to the fabulous Newbridge silverware Museum of Style Icons, then this really is the perfect excuse to plan your first trip. The museum features an extraordinary collection of costumes and personal effects from some of the world's biggest celebrities, from Marilyn Monroe, Audrey Hepburn, Princess Diana, Barbra Streisand, Tippi Hedren, Elizabeth Taylor, The Beatles and Michael Jackson.
The Newbridge Silverware Museum of Style Icons is the ideal family day out which kids and adults alike can both enjoy and entry is free of charge.
For more information on Newbridge Silverware, The Silver Restaurant, The Museum of Style Icons and its famed story go to
www.newbridgesilverware.com
. Newbridge is located in Kildare, Ireland near R445 and Main Street. Telephone contact is +353 45 431301. Hours
of operation are Monday – Saturday 9am-6pm and Sunday and Holidays form 11am – 6pm.