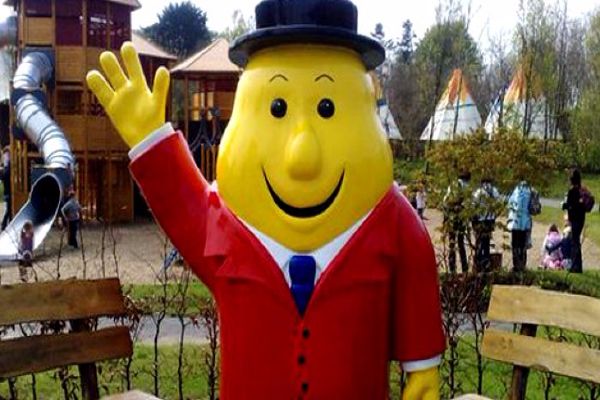 We spent much of the Easter break living it up at Tayto Park, and it's safe to say that the children adored it. One area that proved particularly popular was the zoo – which is why the latest update from the Park is so exciting.
Currently, Tayto Park's zoo is home to a range of big cats, farmyard friends and cute creatures (the meerkats are our favourites) – and three more fluffy friends have been recently added to the crew!
That's right, the Rangers at Tayto Park recently welcomed the arrival of three new babies: two Tayra pups, and a white Highland Calf.
If you've never heard of a Tayra before, then don't pass up this opportunity! Typically from the Americas, Tayras come from the weasel family and have gorgeous long tails.
This Highland Calf is causing quite the stir, too. A Scottish breed, this calf is known for its long horns and wavy coat; and while they are usually ginger, this newborn is white! The Tayto Park team is currently running a competition to name the cutie, with submissions being made on Facebook.
To celebrate the arrival of these gorgeous new babies, Tayto Park is holding a very special, week-long event called 'Love Your Zoo Week'.
Running from May 27 to June 4, Love Your Zoo Week will feature an entire range of events for visitors to the Park, each one promoting education about animals and conservation.
The line-up for the event is jam-packed with fun and exciting activities including making butterfly feeders, listening to Ranger talks, learning about bugs, making animal masks, and more.
Of course, there is also plenty more to see and do at the Park. Aside from the already impressive zoo, there is a range of attractions to enjoy, including climbing walls, a ferris wheel, rollercoasters and a 5D cinema.
If you're looking for a day of fun for all the family, this is definitely one to add to the list – trust us, you're going to love it!
To see the full schedule of events planned for Love Your Zoo Week, check out this link. And you can click here for more information about what's on offer at Tayto Park.