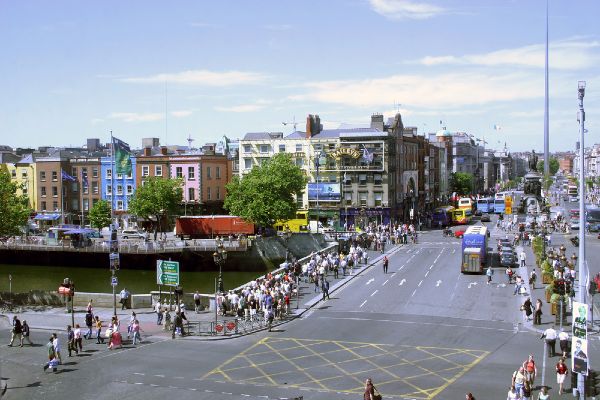 Move over Lord Sugar!
Nestlé Ireland staff are gearing up to compete in a fierce Shop Wars competition in a drive to raise money for Down Syndrome Ireland (DSI).
Two teams will take over and run two DSI charity shops in Dublin for one day this Friday 13th October with the team raising the most money in their shop crowned the winner. Besides seeking to increase average sales at the shops, Nestlé will also match the funds raised by winning team – all benefitting DSI.
The charity shop challenge involves two DSI shops, one in the heart of Dublin at the historic GPO and the other in the Dublin suburb, Kimmage. Teams have devised lots of activity to attract customers including raffles, sweet treats and new stock.
#TeamGPO is going Christ-massy while #TeamKimmage is getting spooky!Come join the fun tomorrow & help the @NestleUKI guys win #ShopWars4DSI pic.twitter.com/goABluK7aL

— Down Syndrome IRL (@DownSyndromeIRL) October 12, 2017
People are being encouraged to come along between 9am-5pm to the local DSI store in Kimmage or the GPO Arcade to get a great bargain and support DSI. All are welcome.
Over 30 colleagues from across Nestlé Ireland's business are involved using their marketing, in-store activation and shopper insight skills in an effort to get customers into the stores to purchase the items on sale.
The two teams have pulled out all the stops with preparations underway for weeks to make the initiative a huge success – with Team GPO even arranging outdoor advertising to draw attention to the special offers in their shop. Both teams have devised plans for in-store activities along with promoting the activities across their personal social media channels to raise awareness and encourage the public to get behind their team.
The Team Kimmage's shop event is focused on Halloween with lots tricks and treats up their sleeve, playing on the spookiness of Friday 13th. Customers who donate €2 instore will be in with the chance of winning prizes such as; Sleeping Beauty panto family tickets, a brand new coffee machine, Life Style Sports vouchers and of course delicious Nestlé chocolate, sweets and coffee.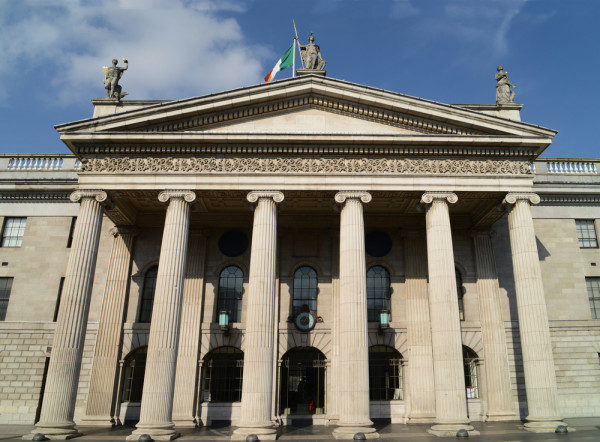 To top it all off the team plan to have a special appearance from Big Bird to wow shoppers and will have an array of some of the scariest Halloween costumes for kids and adults this spooky season.
Team GPO team will be aiming to race to raise cash by offering pre-Christmas bargains. With the stock decked out for Christmas it offers lots of new stocking fillers to get ahead of the shopping rush.
Other goodies up for grabs will include; lots of shopping vouchers, gift hampers, plus sweet treats with each purchase made in store on Friday. The GPO team will also have a surprise celebrity guest appearance on the day!
Andrew Shaw, Country Business Manager, Nestlé Ireland (Team GPO) said; "Over the past number of weeks the two teams have been planning and scheming how to win the challenge. It has created a healthy competitive spirit as each team seeks to be the winner to raise the most funds for Down Syndrome Ireland.
1 more sleep 'til #ShopWars4DSI when @NestleUKI staff take over our #Kimmage + #GPO shops to wage war on one another to raise money for DSI! pic.twitter.com/FNbRUgZ160

— Down Syndrome IRL (@DownSyndromeIRL) October 12, 2017
I'm sure the atmosphere in both shops will be electric on the day with spot prizes, raffles, goodie bags, coffee and confectionery along with a guest appearance from Big Bird promised, being used to drive footfall into the shops! The passion and commitment by colleagues will hopefully raise significant funds for DSI."
Nestlé's employees in Ireland have committed to raise €70,000 for Down Syndrome Ireland (DSI) in a two year staff Charity of the Year partnership announced earlier this year, which is absolutely amazing.
The partnership will involve over 700 employees from Nestlé Ireland, Citywest and Nestlé's Wyeth Nutrition infant formula plant in Askeaton, Co. Limerick raising funds to benefit the services and supports provided by DSI for families with Down syndrome.
DSI supports over 3,500 members across Ireland through its specialist services in healthcare, education, early development, speech and language therapy and independence.