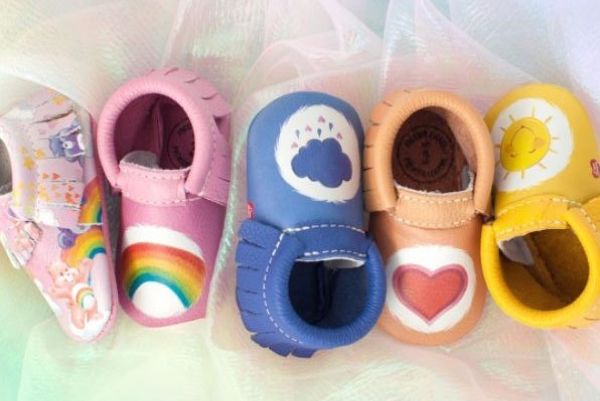 There is a special place in my heart reserved for Care Bears (I was obsessed with them) so when I discovered this collaboration, I almost fell off my chair.
The beautiful people at Freshly Picked launched their exciting collaboration back in June, and it sold out almost immediately.
Thankfully, the brand has restocked the collection, and we're considering buying every single pair (seriously though!)
The famous moccasin shoe company has brought back their bright, bear-inspired collection - and the nostalgia is almost too much to take.
From Funshine bear to Grumpy bear, there are five pairs of shoes inspired by the loveable cartoons, and they are all perfect.
Our personal favourite? The little pink moccasins inspired by Cheer bear - rainbow and all.
The shoes are not cheap (good things rarely are) but to be honest, they're worth the $60 price tag - especially if they're for a special event.
These adorable shoes are available online - and ship worldwide so we have no excuse.
I wonder will they consider making them in adult sizes?