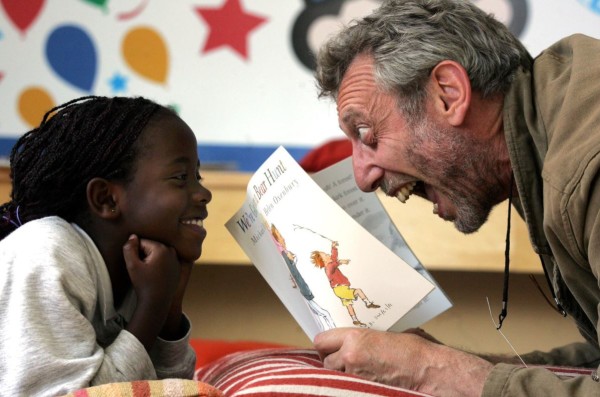 International Literature Festival Dublin comes of age this year, celebrating 21 years of gathering the finest writers in the world together in Dublin to debate, provoke, delight and enthral.
To mark this, the festival team are inviting readers of all ages to a special party in the park this weekend.
This Saturday 19th and Sunday 20th May there will be a myriad of free events for all ages taking place in St Patrick's Park in Dublin and everyone is invited.
"For our 21st Birthday we are inviting all members of the family and all ages to come celebrate the magic world of words in the beautiful surroundings of St Patrick's Park," festival producer, Aimée van Wylick said.
"This is us toasting our first 21st years and also looking forward to what's to come for ILFDublin in the future in particular in terms of a much larger offering for family & children programme. Not to be missed - there is something here for everyone!"
1 week until @MichaelRosenYes and @juliangough land in Dublin for the 1st weekend of @ILFDublin - there's also a free Party in the Park on Sat/Sun 19/20 in St Patrick's Park from 11am to 5pm with storytelling, face painting, the Fanzini Brothers, Punch Lions and more! Exciting! pic.twitter.com/Pcf636Ofi0

— Sarah Webb (@sarahwebbishere) May 14, 2018
Enjoy street theatre, storytelling, readings, face painting, balloon modelling, and the Children's Books Ireland Book Doctors. Join in workshops in animation and cartoons, arts & crafts, and writing, or just drop by and have fun with traditional street games and family comedy!
Highlights include:
GET CREATIVE WITH ARTS AND CRAFTS WORKSHOPS across the weekend
Get drawing with graphic novelist Alan Nolan on Saturday at 11.00 / 12.00 and Sunday 12.00, try your hand at one of Keelin Murray's arts and crafts sessions Saturday & Sunday 14.00 / 15.00 /16.00, create your own characters and stories in Heather Gray's Children's Books Comic Workshops on Saturday and Sunday at 11.30am & 14.30, or write your own autobiography in moments in a pop up workshops and craft workshops with Sadhbh Devlin at 13.00 on Saturday and Sunday.
Create your own story with Fighting Words in the WRITING ZONE Sun 12.00 / 14.00 (ages 8+)
ANIMATION  & CREATIVE WRITING ZONE Let your imagination loose with Niamh Sharkey and Brown Bag Animation  
Monster Doodle sessions with Niamh Sharkey (ages 3+) will take place Sat 11.00 / 12.00 and Free family doodling on Sat at 16.00 / Sun 11.00.
Take part in a family cartooning session with Alan Nolan on Sat 14.00 / 15.00 (ages 6+)
Or join award winning Brown Bag Animation for a workshop on Sat at 13.00 (ages 8+)
Create your own giant castle, space rocket or den in the BRICÍ SPRAOI  PLAYGROUND.  
Long before cartoons, there was the Shadow Puppet show - The Original Animation (Sun, 16:00)
Get some advice from the BOOK DOCTORS
Don't know what to read next? The Children's Books Ireland Book Doctors and see what they prescribe (from 12.00 – 16.00 Sat & Sun).
Or visit the RELAXED ZONE
Specially designed for children with ASD, and featuring: Lego Workshop* with Joanne Fine (11.00/ 12.00 / 13.00 Sat & Sun) and story workshop* with Paul Timoney (14.00 / 15.00 / 16.00 Sat & Sun). *Must be pre-booked at: ilfdublin.com
International Literature Festival Dublin runs from 19 – 27 May with events across the city. For full details see ilfdublin.com.