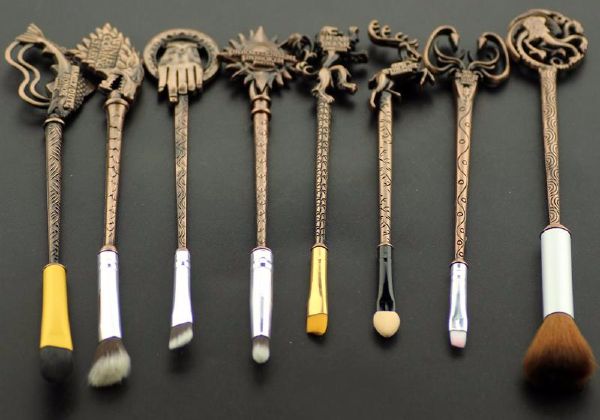 Winter is coming ladies, and so are an amazing set of fancy Game of Thrones inspired makeup brushes - YAY!
That's right ladies, you can officially purchase a beautiful set of makeup brushes that are based on the wonderful world of Westeros.
The amazing people at The Catch 96 have released a set of eight cosmetic brushes, and they're honestly so fab!
Each brush has an engraved metal handle (so fancy), tipped with one of the Family House Emblems and uses high quality synthetic bristles - cruelty free, what's not to love?
The sets include a flat thick liner brush, a tapered blending brush, a flat long packing brush, a flat shader, and a blending brush. The brushes contain Emblems of each of the proud houses of Westeros, such as the Starks and the Lannisters.
Oh, and they also arrive in a custom pouch for safe keeping.
The brushes are available in four gorgeous shades; rose gold, silver, bronze, and copper; but we are seriously loving the bronze set - they just look super authentic or something.
The good news keeps coming though, because this magical set of makeup brushes won't break the bank.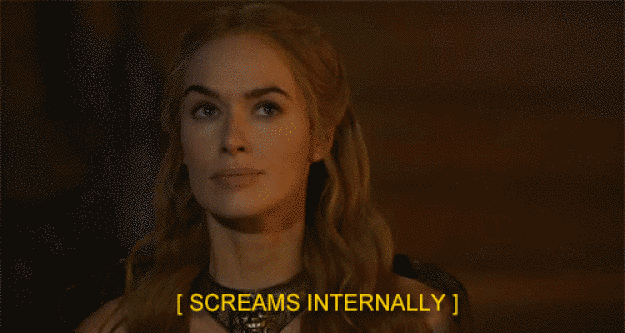 The eight brushes will set you back a reasonable $39.95, which works out at around a fiver per brush - not too shabby!
But be ready because if you fancy getting your paws on a set of these babies, get your order in fast as they are quickly selling out, and won't be available to re-order until October!