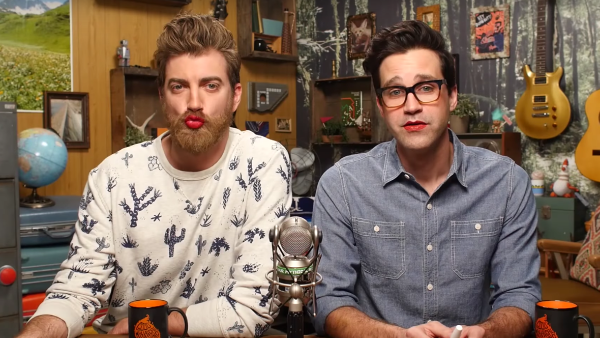 We recently stumbled upon Good Mythical Morning, a YouTube channel where two men test out different things, like weird food.
The two lads, Rhett and Link, decided to change it up a bit this week, and uploaded a video of themselves putting two popular lipsticks to the test, to see which one is truly longer-wearing.
During the test Link tried on the Maybelline New York SuperStay 24 Lip Colour and Rhett tested out the Stila Stay All Day Liquid Lipstick.
How did they test the lipstick, though? Rhett and Link used into real-life scenarios.
The first test was the dinner, the two guys munched on a rack of ribs. Then they dunked their heads in a bucket of water, kissed a mannequin, and rubbed their faces on pillows.
Check out the video, to see who won the lipstick war!
SHARE if this video gave you a giggle.