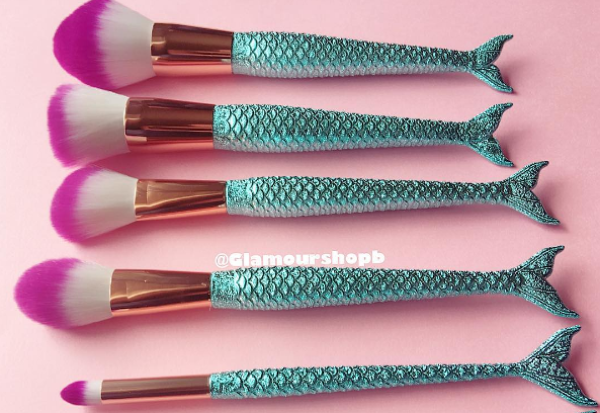 Sometimes, you have to throw the idea of night cream and collagen patches out the window, and simply embrace your inner child when it comes to cosmetics.
Truthfully, we all have a special place in our hearts for the magical and the mysterious, so when we saw these makeup brushes - we HAD to share them with all you wonderful mums.
The six-piece mermaid makeup brush kit looks like it has fallen straight out of our glitter-filled Disney dream world, and we all of sudden feel like kids again.
The 6-piece set of Pearl Mermaid brushes is cruelty-free and synthetic-free and will set you back a very reasonable €25, which seems like a small price to pay for magical joy.
The brushes come in a number of different shades, and shapes - but we are mainly in love with the sparkly and iridescent mermaid fins, that have Ariel written all over them.
The wonder doesn't stop there though, as Glamour Shop also have unicorn makeup brushes on offer, and we kind of need them too.
Also on offer are rainbow makeup brushes, that will genuinely make you enjoy putting your face on n the morning (we promise)!
You can get your claws on these majestic utensils on Glamour Shop's website, and they will deliver worldwide.
Mums, how could you resist?