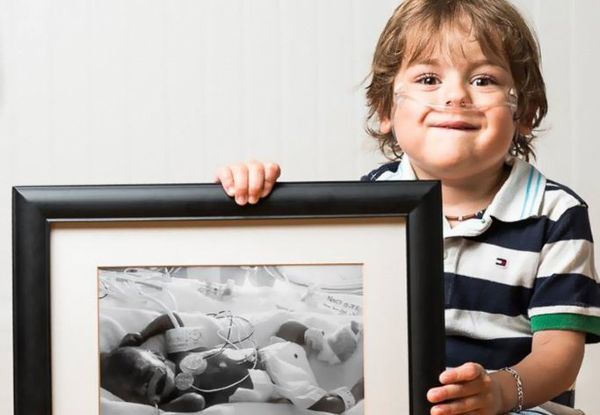 None of us will deny the fact that babies can be surprisingly resilient - despite how tiny and precious they are.
However, there are certain babies who require even more resilience than normal, and those are preemies - born before their due date.
Premature babies have it tough due to the fact that they have less time to develop in the womb, and typically face hardships shortly after birth.
From extended hospital stays to health issues including heart conditions and underdeveloped organs to delayed developmental milestones, preemies, who are born as early as 23 weeks but typically between 34 and 36 weeks, face an uphill battle to fight from their very first day.
Red Méthot is an acclaimed photographer from Quebec, an recently did a series called "Les Premás" capturing just how resilient premature babies are.
His portraits depict mostly children, but several adults are also included, all of whom were born prematurely and can be seen holding framed photographs of themselves as newborns, many strapped to ventilators and countless wires.
Despite, as Méthot wrote on Facebook, the "difficult journey at the beginning of life," these then-and-now images are a true sign that the once-weak preemies are now thriving.
As he noted, "You can see what they have become."
We are so inspired by these amazing images.