Ireland's most popular baby names of 2018 have finally been revealed so get ready to be inspired expectant-mums, there's no doubt you'll find the perfect name for your tiny tot on this list.
It has been confirmed that Jack was the top name for baby boys born in Ireland in 2018. Emily has been crowned the top baby name for little girls born in Ireland in 2018.
James, Noah, Conor and Daniel make up the top five boy names. Grace, Emma, Sophie and Amelia also made it into the top five girls' names for 2018.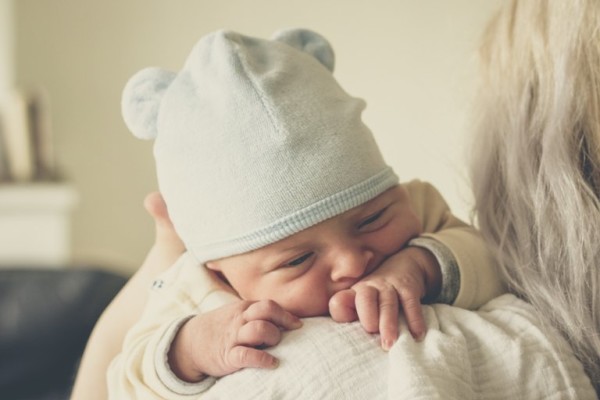 Other names featuring in the boys' name list include Finn, Alex, Cillian and Charlie.
It's evident that the royal family are still inspiring baby names like Harry, George and Louis all made appearances on the list.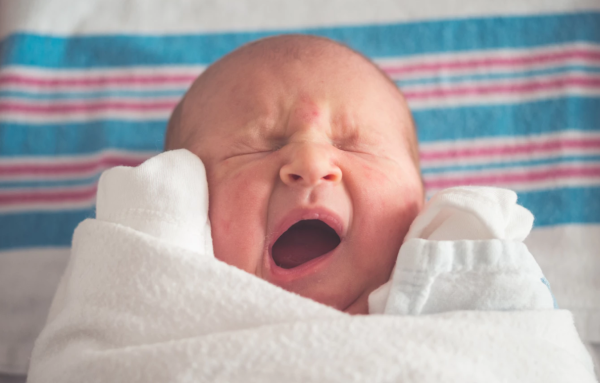 Irish names were extremely popular with parents of darling daughters in 2018. Saoirse, Niamh, Fiadh and Róisín were huge hits with new parents.
New entrants for baby boys included Freddie, Frankie and Theodore. There were four new entrants to the top 100 for girls: Ada, Bella, Bonnie and Ivy.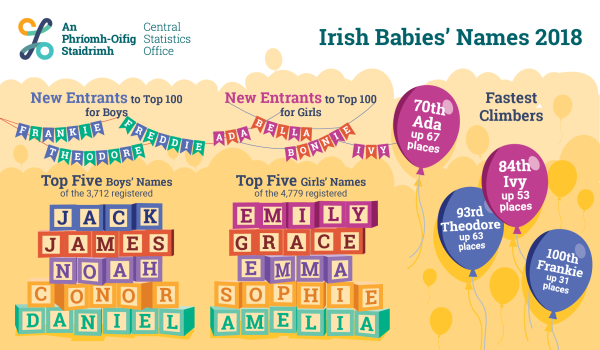 There is a wider variety in the names registered for girls, with 4,779 girls' names in 2018 compared with 3,712 for boys.
Did your tiny tot's name make the list?
Check out the top baby names in Ireland below:
Boys
1) Jack
2) James
3) Noah
4) Conor
5) Daniel
6) Harry
7) Luke
8) Michael
9) Adam
10) Charlie
11) Liam
12) Thomas
13) Seán
14) Fionn
15) Oisín
16) Alex
17) Cillian
18) Finn
19) Patrick
20) Tadhg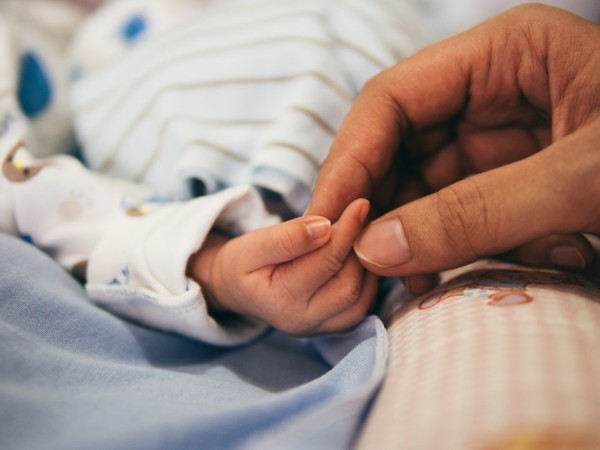 Girls
1) Emily
2) Grace
3) Emma
4) Sophie
5) Amelia
6) Ella
7) Ellie
8) Mia
9) Ava
10) Fiadh
11) Hannah
12) Anna
13) Lucy
14) Olivia
15) Lily
16) Chloe
17) Aoife
18) Kate
19) Sadie
20) Saoirse
Click here to see the full list.