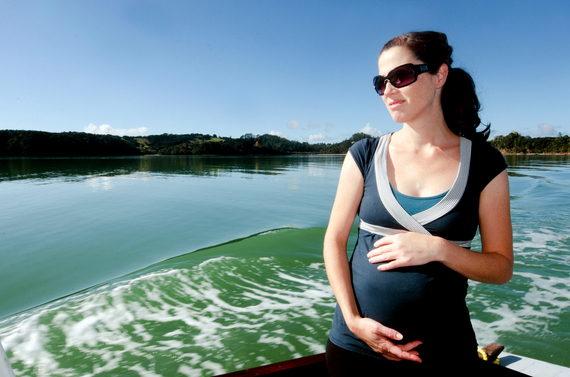 A cruise is a great way to spend time with your other half before baby arrives and it can be relaxing way to do some last minute travelling. However, there are a few things you need to consider before booking those tickets to ensure you are comfortable and safe at all times.
Talk to your doctor
Before booking any trip away you should talk to your doctor or midwife. They might have concerns about you heading abroad and advise you against it or offer you advise on what you need when you are away. Only after you get your doctor's g- ahead should you start looking at cruise ships and destinations.
Read the fine print
Always read the fine print when deciding on which cruise company to go for. Some won't let you board after 24 weeks while others require you to bring a doctor's note to indicate that you are experiencing a healthy pregnancy. Don't just rely on the internet for this kind of information. You are better off giving the company a quick ring to truly understand their policy when it comes to pregnant women travelling.
Boarding
Boarding can involve a lot of waiting around as passports and documentation are checked. Rather than standing around, talk to a member of staff about either skipping the queue or to provide you with a seat. Try to book this arrangement prior to getting anywhere near the ship. There is no point standing around if you don't have to.
Staying comfort
More than likely you are going to be on the ship for at least a week, so try to make sure your bed and room are as comfortable as possible - it will become your respite when it gets too hot or crowded on the ship. Ask for extra pillows, blankets or water if needed.
Medical care onboard
Check to see if they provide any medical care on board the ship, just in case. While you are not likely to need it, it will be reassuring to know that there will be a doctor there to help if something goes wrong while you are out at sea.