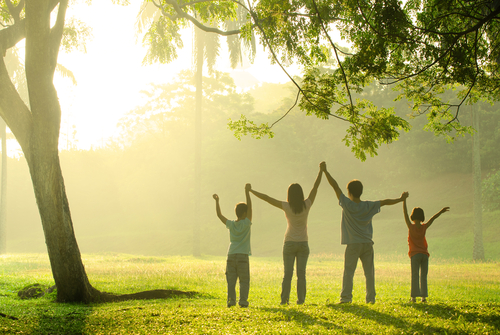 Father's Day is nearly here and if you've nothing organised, don't panic - here are four things happening across the country that the whole family will love.
National Stud Farm, Co. Kildare
This Father's Day, the National Stud Farm in Kildare will be holding a 5km and 10km race with special prizes for the first father- daughter and father-son to cross the finish line.
Running through the flat unspoilt grounds of the Stud farm, the event is sure to be unforgettable fro the while family.
The race will both start and end in Kildare Town and there will be plenty of family fun an entertainment both during and after the event.
If you aren't a fan of running, the 5km race is also open to walkers so why not sign up for that.
For more information and how to register click
here
.
Dublin Garden Festival
The first ever garden festival in Christchurch Cathedral takes place from Friday, 13th to Sunday, 15th June 2014.
There is plenty on to keep the whole family happy, including horticultural displays for the keen gardener and a petting zoo to keep the kids entertained.
Expert speakers including gardening expert Gerry Daly and editor of Garden Heaven Dermot O'Neil will be on hand to answer any questions that you might have.
For more information, click
here
.
The Taste of Dublin
To celebrate Father's Day, Taste of Dublin will be holding a special icing workshop for kids. Aisling Larkin from The Academy for Junior Chefs will be hsting the workshop and, with a Father's Day theme, she will show kids how to decorate their cakes to give to their dads as gifts.
The workshop will take place on both Satuday, 14th and Sunday, 15th June.
For more information, click
here
.
Circumbendibus, Co. Galway
To celebrate Bike Week, Galway Bike Festival will be holding a 3 km family cycle on Father's Day – Sunday, 15th June. Starting in South Park, the two hour cycle will take participants along gorgeous scenery, stopping for snacks in Millennium Park to enjoy the Community Circus activities.
For more information contact cosaingalway@gmail.com