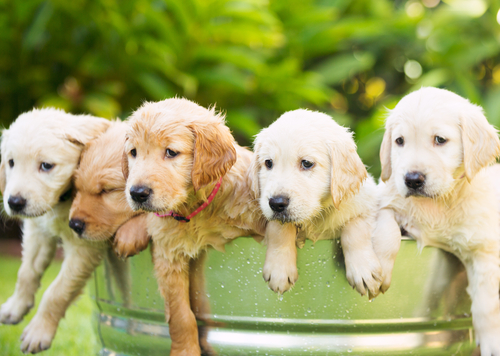 When it comes to choosing a family dog, the type of breed you look at is very important.
Dogs around children need to be placid and gentle in nature and you'll probably want to go for one that doesn't require a lot of work.
Here are our top family-friendly breeds:
Golden Retriever
This beautiful dog is reliable, kind and great with kids.
Labrador
They are intelligent, gentle, kind and outgoing. The are also non-aggressive towards humans.
Beagle
The Beagle is a small dog with a gentle, amiable and excitable temperament.
Yorkshire Terrier
Part of the Small and Tiny dog breed, the Yorkshire Terrier is ideal if you live in a small home.
Pug
These adorable dogs are playful, sociable, attentive and clever making them great pets for a family with older children.
Cocker Spaniel
While a hard worker, this type of breed is both playful and friendly with children.
Bulldog
While they might look a little frightening, the bulldog is in fact friendly and docile.