It's always important to look after ourselves and our children especially with autumn upon us. The nutrition that fuels their bodies is a really important part of that care, from the kid's morning breakfast to their after-school snacks!
When we start to research healthy balanced diets and the appropriate nutrition for our kids, it can send us into panic mode a little – are our children getting all the nutrients they need? Who has time to create all these time-consuming, super-healthy meals that don't look anything like what our kids like to eat?
With all the conflicting information and white noise out there, sometimes it's easier to go back to basics – to what we know our children love and get proper nutrients from: the humble sandwich.
The unsung hero, endlessly versatile, a great source of fibre and very filling to get them through the day, an after-school sandwich is the old school hero of the lunchbox. Make life simpler for the whole family, and make your food fit into your family lifestyle with these tasty, easy recipes for after school snacks that go perfectly with fresh, Irish bread.
So what should we include?
Obviously what's best for your child is important, but you also need to include food they will eat. The LAST thing we want to deal with is an unopened lunch box, you want to make sure they're eating every bit of it. So we suggest you keep it simple but interesting – the Classic Lunchbox with a Lego twist, this contains the favourites for your little one – the favourite sandwich filling on yummy Johnston Mooney & O'Brien Toastie bread, a favourite fruit, and maybe some diced cheese on the side. Lunch time is busy for little people, with lots of talking and playing, you want them to be able to eat their lunch quickly and easily – and this one, is perfect. Expect fully emptied lunch boxes by the end of the day.
Ham & Lego Sandwich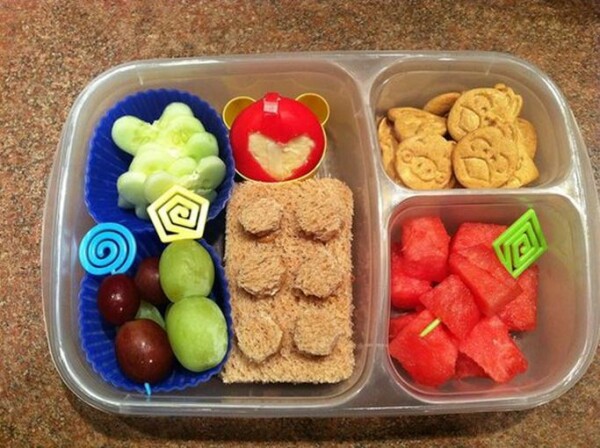 Serves
2
Preparation Time
5 minutes
Ingredients
6 slices of Johnston Mooney & O'Brien Toastie Bread (or Wholemeal Toastie Bread)
4 slices of good quality thick cut ham
4 slices of cheddar cheese
Country relish
Butter
To serve – salad leaves, wild rocket or cress leaves (for older children)
Method
Spread the Johnston Mooney & O'Brien Toastie Bread slices with butter.
Then layer the ham and cheddar cheese on top.
Top with a spoonful of country relish.
Assemble the sandwiches by cutting off all crusts.
Use a small cookie cutter to create the round shapes of Lego circles.
Assemble the sandwich using a little relish or butter to attach the circles, as pictured.
Top tip: This sandwich idea is very versatile and easy to change up with different fillings each day.
If your kids are used to something a bit more adventurous – then why not try Grilled Cheese Roll Ups
Serves
2
Preparation Time
5 minutes
Cooking Time
5 minutes
Ingredients
4 slices of Johnston Mooney & O'Brien Goodness of Both Bread
60g grated cheddar cheese
60g butter
Method
Trim the crust off each slice of Johnston Mooney & O'Brien Goodness of Both Bread.
With a rolling pin, flattened out each slice to approximately 1/8th of an inch thickness.
Sprinkle the rolled out bread with a generous helping of grated cheese, roughly 2 tablespoons.
Roll up the bread and cheese tightly.
Repeat this process for all 4 slices of bread.
Melt the butter in either a saucepan or microwave. Drizzle a little melted butter on a frying pan.
Dip one roll at a time in your saucepan or bowl of melted butter, then transfer to the frying pan.
Sauté the roll up in the frying pan for 1-2 minutes per side until golden brown with a buttery crispy outside.
Remove and serve.
Top tip: These can be batched cooked and kept in the fridge for lunch boxes too.
For a special lunch, it has to be these Toasted Margherita Sandwiches- and the kids will love helping you make them too.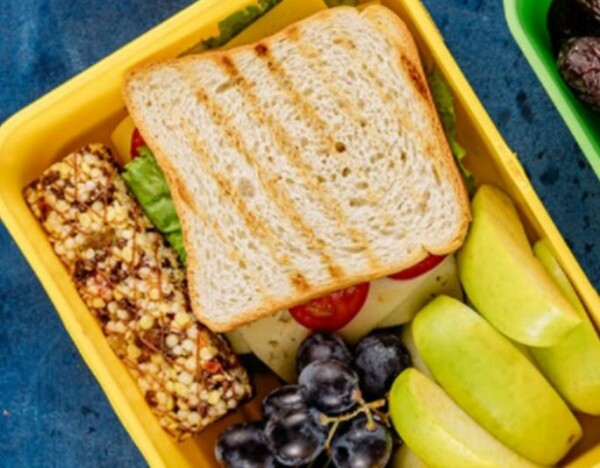 Serves
2
Preparation Time
5 minutes
Cooking Time
6 minutes
Ingredients
2 large tomatoes
4 Slices mild cheese, e.g. Edam
2 tbsp. tomato purée
4 slices of Johnston Mooney & O'Brien Goodness of Both bread
Lettuce leaves
Butter (melted)
Method
Chop the tomatoes in thin slices
Assemble your Johnston Mooney & O'Brien sandwich like a Margarita pizza:
Tomato purée spread on the bread, slice of Edam cheese and tomato slice, repeat for all your sandwiches
Place each sandwich on a gridle pan over a medium-high heat and brush with 1 tbsp melted butter
Gridle on each side for 2-3 minutes, the aim here is to get the nice griddle pattern on the bread, as opposed to melting the cheese.
Add a little lettuce for colour and crunch
This recipe can be adapted with ham, turkey, salami to add variety throughout the week
Top Tip: This sandwich can be prepared the night before, ready to grill in the morning
When you're getting lunch together at home at a more relaxed pace, you can take it a step further. One of the favourites in our house is the Classic Egg and Soldiers -it's a really simple recipe but the kids LOVE it, and you're getting a nice healthy snack with protein and iron included – win win.
Boiled egg & soldiers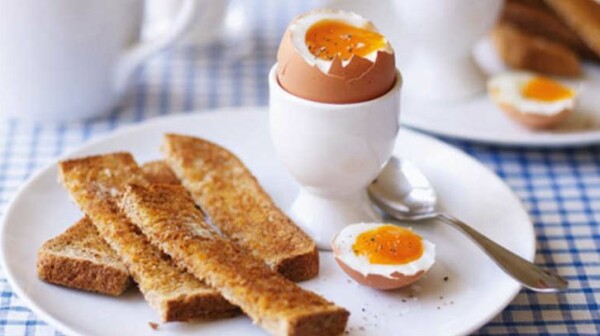 Serves
2
Preparation Time
5 minutes
Cooking Time
4 minutes
Ingredients
4 slices of Johnston Mooney & O'Brien Toastie Bread
4 medium free-range eggs, at room temperature
Butter
Salt to season (if desired)
1 tbsp pesto (optional, favoured by older children)
Method
Pour some water into a small pan then bring to the boil.
Using a tablespoon, gently add the eggs by lowering them into the water, one at a time and simmer for 4 minutes.
Remove from the heat and leave the eggs in the water for 15 seconds. Take out with a slotted spoon.
In the meantime, put the Johnston Mooney & O'Brien Toastie bread in a toaster and toast until golden.
Spread a generous amount of butter on the toasted bread and then cut it into strips (aka soldiers).
Slice off the top of each egg and serve to your eager little ones with the buttered toasted strips, some cracked black pepper and salt to season.
If desired, add a small amount of pesto to the toasted strips for older children's tastes.
Top tip: Use seasonal shaped cookie cutters to cut your Johnston Mooney & O'Brien Toastie Bread to keep this dish interesting for your little one.
These are just a few of the simple lunch ideas that kids (big and small) will love.
No matter what you create, whether it's adventurous or simple, as long as everyone enjoys it, that's what counts.
Brought to you by

History in the Baking - Johnston Mooney & O'Brien is one of Ireland's oldest companies, having been founded in 1835, it is Ireland's oldest bakery. The brand has been synonymous with the best in baking tasty breads and morning goods every day for Irish families..