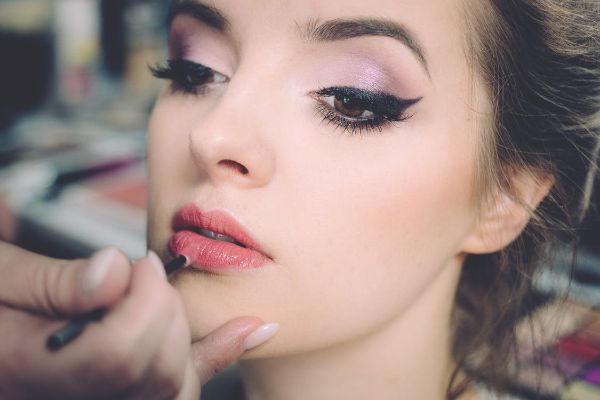 There are so many quintessentially American goods we adore, from Hersheys to Victoria Secret (and everything in-between).
Well, with that in mind, we'd like to inform you about the EXCITING new American brand that has made its way to our shores.
e.l.f Cosmetics is a brand that I have been obsessed with for a few years, to the point where I FILL my makeup bag with it every time I travel across the pond.
e.l.f Cosmetics (short for eyes, lips, face) is a brand that makes luxurious beauty products accessible for ALL women (seriously, so budget friendly).
Before I go off on a tangent about the products, and how amazing they are, let me tell you a bit about the brand.
Established in 2004 as an e-commerce business, e.l.f has become a true multi-channel brand with strength across leading retailers and stores.
By engaging young, diverse makeup enthusiasts with innovative, high quality products, e.l.f has become one of the fastest growing cosmetics companies in the U.S.
They have became renowned for offering mass innovation and prestige-inspired cosmetics at an extraordinary value.
The gorgeous folks at e.l.f, known for their passionate community of nearly 30 million fans, are seeking to make the brand accessible for makeup lovers all over Ireland.
A carefully selected edit of AH-MAZING products are available country-wide from certain pharmacies. Up until now, e.l.f has only been available to Irish customers online, via their UK store.
The range of 102 items across eyes, lips, face and tools range in price from €4.35 to €17.45 (for the gorgeous Baked Eyeshadow Palette).
BRB - buying a whole new makeup collection.