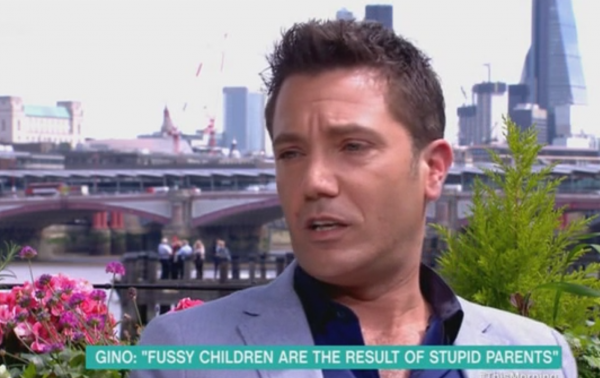 Children's pickiness with food is caused by 'stupid parents' - that's according to celebrity chef Gino D'Acampo.
The television panellist chef appeared on ITV's This Morning this week, and he didn't mince his words when host Phillip Schofield asked him about his views on kids with fussy eating habits.
"'Fussy' is not because of the kids," he asserted. "'Fussy' is because of the stupid parents."
"Parents don't want to fight anymore. They don't want to say 'no' anymore," he said as he dined with Schofield and co-host Holly Willoughby. He says he believes that many parents over-cater to the individual whims of their children.
"The easiest thing for everyone to say is, 'Oh, you don't want that? I'm going to give you something else.'"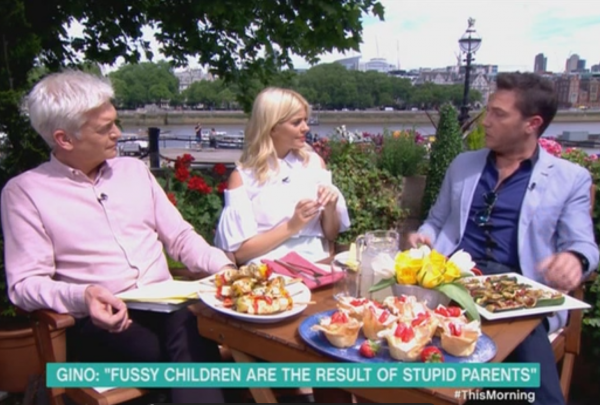 D'Acampo says this accommodating attitude to picky children differed from his own upbringing in Naples: "So, your house becomes a restaurant, and that's one thing I can't get my head around. When I was a kid, my mother used to prepare dinner and that was it."
While hosts Schofield and Willoughby were taken aback by D'Acampo's uncompromising comments, many viewers were full of praise for the author and broadcasting personality.
Thats ridiculouse @thismorning The way to feed a fussy child is to tell them to eat what you make, not create a whole new menu for them

— Kaisha Davidson (@k4kaishaj) 17 May 2017
@thismorning @Ginofantastico is 100% about fussy eaters. As a parent you have to lead not follow, even with food.

— Vicki (@Vickitoriana01) 17 May 2017
@thismorning couldn't agree more with Gino, "fussy kids is the result of stupid parents" you get what your given, like it or lump it!

— Lou Butler (@chilledoutlou) 16 May 2017
Of course, not all were impressed with D'Acampo's comments. Indeed, many pointed out that not all children are the same when it comes to their dietary needs.
One user said, "I love him but 'fussy eaters are because of stupid parents'... what about children with autism/special needs?"
@thismorning @Ginofantastico I love him but "fussy eaters are because of stupid parents"... what about children with autism/special needs?

— Jac (@JacHarding1) 16 May 2017
Children with autism may have a 'restrictive' and 'ritualistic' behaviour to food that affects their diet. Some children with severe feeding problems are so selective with their food that it qualifies as a disorder.
@Ginofantastico talking about fussy eating due to 'stupid' parents on @thismorning. And I used to like him! Try having a sensory kid!

— It's A Tink Thing (@ItsATinkThing) 16 May 2017
The Interactive Autism Network states that children with Autism Spectrum Disorder (ASD) may also be selective with the colour of the food, eating only yellow or white foods such as rice, potatoes and pasta. Others may prefer a particular texture - some may like smooth foods while others may eat only crunchy foods.
@thismorning Gino is so rude. Autistic children have problems with texture of food. They arent fussy eaters and we are not stupid parents.

— Angela Wheeler (@angelawheeler76) 16 May 2017
What are your thoughts on Gino's controversial comments? Be sure to let us know in the comment section!