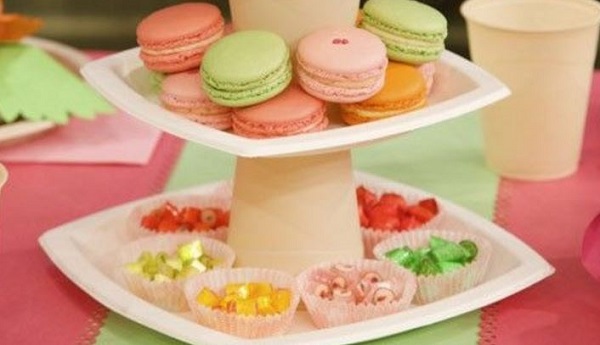 Throwing a children's party can be mighty expensive, but you don't need to scrimp on style or pizazz if you want to make an impression with your décor.
This easy-peasy DIY cake-stand is cheap to make, will work for any event, and can be rolled out again and again.
What you will need:
Large paper cups
Paper plates of various sizes
Superglue/ Glue gun
Flowers/ bunting/ sequins to decorate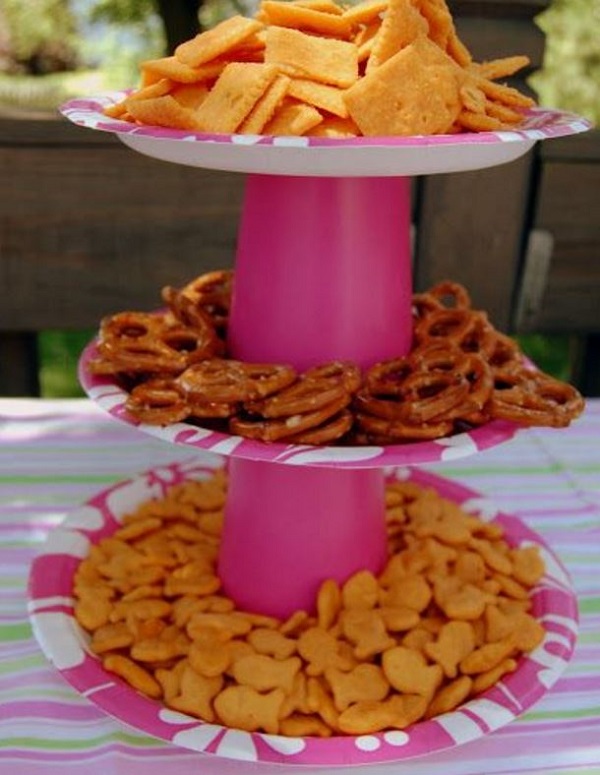 What to do:
Take a paper cup, turn it upside-down, and glue the lip to a larger sized paper plate.
Once the glue has dried and your plate and cup are secure, glue a smaller sized plate to the smaller end of the cup.
Get as creative as you can with colours and decoration, using everything from paper flowers and butterflies to bunting.
Images via Pinterest