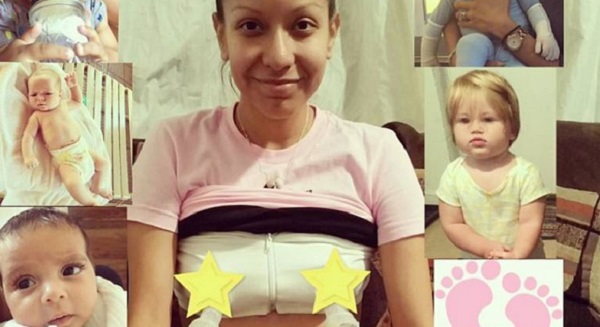 Thank heavens for the everyday heroes – they really do enrich and change the lives of those they reach out to.
New Yorker Wendy Cruz-Chan is the perfect example, after donating an astonishing 16 gallons of her milk to babies in need, following her son's stillbirth.
Wendy has documented her journey on her Facebook page, revealing that she lost her son Killiam after contracting a uterus infection 19 weeks into her pregnancy.
While coming to terms with her loss, Wendy decided to 'lactate and donate to babies in need in his honour'.
Although initially Wendy had planned to pump for three months, she kept going until she hit an incredible milestone: 2,000 ounces, or 16 gallons.
Not only has the experience helped out vulnerable little ones, but it has also helped Wendy with the grieving process.
"I am so grateful for helping out all those babies with my milk, and meeting their families. Pumping every 3-4 hours a day including nights was very tiring. But it was so worth it. Seeing those babies thriving from my milk really helped me through my healing process," she wrote.
Sharing a collage of those lovely little ones she helped, Wendy added: "I know I'm going to miss lactating. I wanted to show that even after a tragic stillbirth, you can turn that into something positive and inspire those around you. Through my grief I evolved and learned to pull myself out of the darkness."
What an inspirational woman. We're wishing her all the best going forward.
SHARE to amaze a fellow mother today.