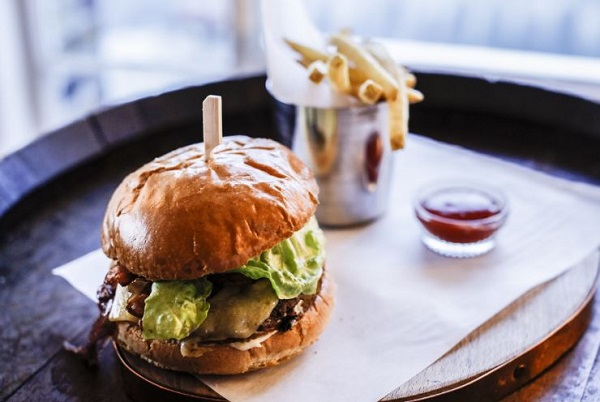 Saint Patrick's Day is just around the corner and we are getting excited to celebrate Ireland and its famous patron saint.
For the occasion, Guinness Storehouse's Chef Justin O'Connor has created a suite of contemporary Irish dishes that showcase the complex and distinctive flavours of the beer.
The dishes - including Beef daube bonbons and Pigs in blankets - will be exclusively available at the four-day Guinness Storehouse 2017 St. Patrick's Festival. The event will kick off on Thursday, 16 March, and run to Sunday, 19 March.
If you have other plans for the holiday and can't make it to the Guinness Storehouse this year, here is a great Guinness recipe to try at home and enjoy with your friends and family.


Ingredients
(For 5 burgers)
10 x 100g Guinness Beef Burgers (1kg mince beef, splash of tabasco, splash of Worcester sauce, 50ml of Guinness Foreign Extra Stout, sprig of chopped thyme, salt and pepper)
5 tsp red onion chutney
5 slices of mature cheddar cheese
5 slices of beef tomato
10 leaves of baby gem
5 brioche buns
5 tbsp mayonnaise
5 portions of chips

Method

1. Lightly mix all ingredients for the burger mix and mould into 10 x 100g burgers
2. Grill the burgers on each side for 1½ minutes.
3. Toast the bun and spread the mayonnaise
4. Spread the chutney inside the bun then layer on 2 x 100g Guinness beef burgers and a slice of cheddar cheese
5. Garnish with fresh beef tomato and lettuce.
6. Serve with chips and ketchup