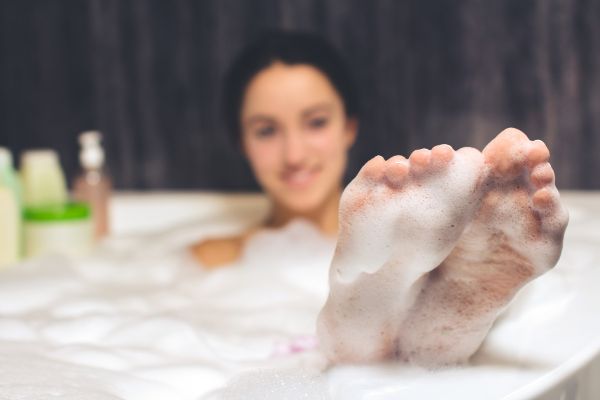 As mums, we all know we could do with some well-needed relaxation.
That's why author Louise McSharry is calling all of us to come and unwind at the Wellness of Women, A Day of Hope.
As you enjoy this pamper day in Citywest on October 7, you'll be supporting the charity H.O.P.E, a Suicide Prevention Drop-In Centre, based in Tallaght.
The event is the brainchild of popular Irish blogger and influencer - and one of our Voices contributors - Bróna English, aka the 'Snap Happy Mammy.'
The day is for women to enjoy some fun, pampering, relaxation and learn some new skills for their wellbeing while raising awareness of maternal mental health.
Bróna's inspiration to start her blog came from her own battle with Post Natal Depression, after the birth of her son in 2016.
The blogger began to pen her own personal struggles with anxiety, depression and suicidal thoughts, and it really struck a chord with other mums going through something similar.
She is a now mental health advocate and enjoys empowering and supporting other women.
According to the World Health Organisation (WHO), suicide is a leading cause of maternal death.
Mental health problems in mothers can lead to increased maternal mortality, both through adversely affecting physical health needs as well as more directly through suicide.
Bróna felt there was a need for an event focusing on women's wellbeing. Her cousin and his wife were directly affected by suicide last October when their friend tragically took her own life.
Bróna really believes 'pain is real but so is hope' which is why she decided to organise an event to show this to as many women as possible.
The aim is to create a fun, informative and relaxing day and raise much-needed funds for H.O.P.E so they can continue to help those who need it with counselling, therapy and support.
Wellness of Women, A Day of Hope is a child-friendly event, with a kiddy corner full to the brim with toys, face-painting and sensory play from SENSEable Tots.
But they encourage you to come alone or with a friend, to relish in some well-deserved you time.
Wellness of Women, A Day of Hope, will take place in Citywest on Sunday, October 7.
You can get your tickets here.