Unfortunately, we can't reverse ageing, and fighting off the crows feet, wrinkles and smile lines can be a challenge.
We love to embrace the character our age brings to our skin and we should relish in our natural beauty.
But if you're looking for something to slow down the natural ageing process, we've got just the thing for you.
Vichy has made our lives a whole lot easier and launched a new anti-ageing collection that has revolutionised the skincare game.
The new LiftActiv line is inspired by the power of nature and uses unique, cutting edge technology to stimulate the skin to naturally replenish.
Included in the stunning range is a market first, Vichy's Micro Hyalu Patches. – And we are betting they'll become every handbag staple around the country.
The patches sit under the eye, and use 160 micro-cones to penetrate the skin and release the much sought after skincare saviour: hyaluronic acid.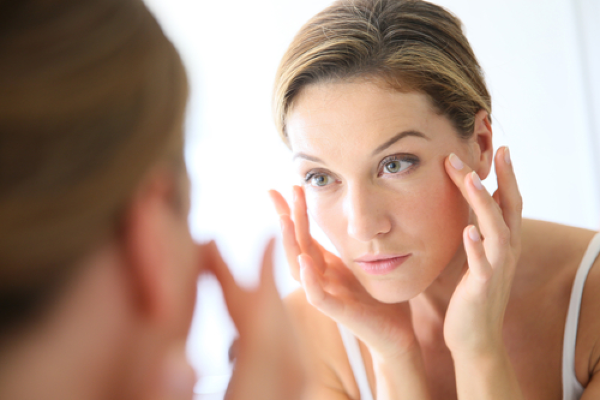 You pop them on before you go to bed, they won't budge as you sleep and once you wake up and take them off, you'll notice the difference.
It actively tightens the area and instantly reduces those bags, wrinkles and lines we are all trying to cover up with concealer.
The patches are ideal if you've got a big event coming up, such as a wedding, and you need an SOS (Save Our Skin), or just want something to give you that extra bit of skin confidence.
Skin expert, Dr Katherine Mulrooney, recommended using Vichy's Mineral 89 after removing the patches, as it's gentle and caring to the skin.
Then put on the LiftActiv Collagen Specialist Day cream – which will help to stimulate the cells responsible for collagen production to compensate for our skin's natural loss of the protein.
The bio-peptides within the cream are the hard workers which boosts the natural proteins in the skin, to give a younger more youthful look.
It's infused with agave, and if you suffer from pigment issues, this cream has Vitamin CG which helps to even out skin tone.
Vichy has also created a beautiful Sunday night skincare mask.
It gives your skin the protection from the signs of ageing, and is the perfect way to re-boost and prep your skin to take on the week ahead.
If you're looking to hit the pause the button on ageing, look no further than Vichy's LiftActiv line.