A heart-warming letter is filling parents' hearts with joy across the internet. The letter is written from a newborn baby's point of view and it is the sweetest thing.
The NHS Ayrshire Maternity Unit in Scotland shared the letter over on their Facebook page, which has received over 18,000 likes since it was posted on Monday.
The letter shares reassuring advice with parents and parents-to-be from their newborn baby's perspective.
It reminds parents to look after themselves as they enter a brand-new chapter of their lives, "Please take care of yourself; eat a balanced diet, rest, and exercise."
The touching letter is exactly what new-parents need to read. It shares that they should not feel pressured to be the world's most perfect parents straight away,.
"Please don't be disappointed when I am not the perfect baby you expected nor be disappointed with yourselves when you are not the perfect parents."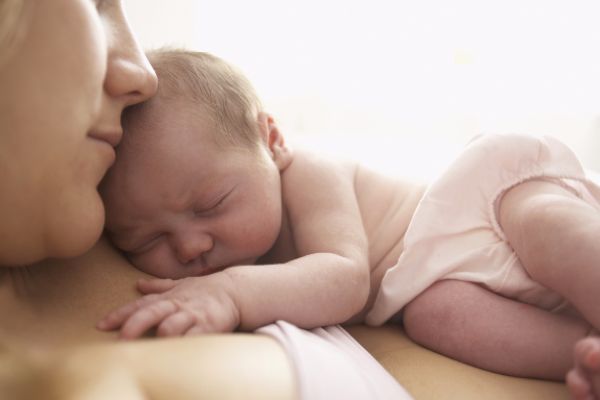 The letter reminds parents not to neglect their own relationship, "Please take care of your relationship with each other.
"What good is family bonding if there is no family left for me to bond with? Being loving and supportive towards one another is extremely important during this time".
Parents have been praising the letter online. They believe it is full of words of wisdom that every new parent needs to read.
Becoming a parent can be an extremely overwhelming and intense time, but this letter has reassured so many people.
The comforting letter also reminds parents to eat well and sleep as much as they can, because "the cure for a fussy baby is more rest for Mum."
The letter teaches people a very valuable lesson. It tells parents to focus on the bigger picture. Adapting to parenthood may be difficult, but you need to remember that you will settle into it as time goes by.
The letter says, "I'll be like this for a very short time, though it seems like forever to you now. Although I may have turned your life upside down, please remind yourselves that things will be back to normal before long."
The genius behind this letter is unknown, but they have been praised highly online.
The adorable letter has brought comfort to many new mums and dads all around the world.
If you have a new baby, you should have a read of it because the words of wisdom are set to make the first few weeks of life with your newborn baby a lot easier.