An expectant mother on Reddit has gone on an extremely lengthy online rant, even cancelling her baby shower, after her friends and family disapproved of the baby's name.
The woman, who remains anonymous, admonishes her family for their disapproval about the baby's name: Squire Sebastian Senator.
We won't comment on the name ourselves, but it's certainly an unconventional choice. Especially seeing as this is his first name only, and no nicknames are allowed.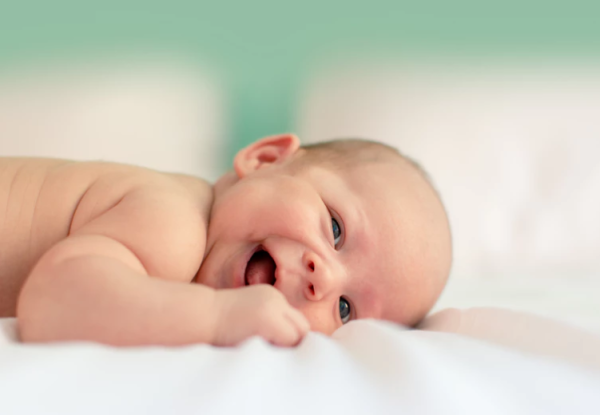 The soon-to-be mother is clearly angry about the controversy which the name has caused among her 'fake' friends and family; "how can you judge an unborn child?"
She describes the reason for the choice of name, mainly family ties as well as presumed privilege.
"The name conveys power. It conveys wealth. It conveys success."
She states;
"No I am not crazy. No, I am not mentally unstable. No, I was not drunk when I named my child." She also claims that she comes from a line of squires and senators, hence the name.
Read the full post below: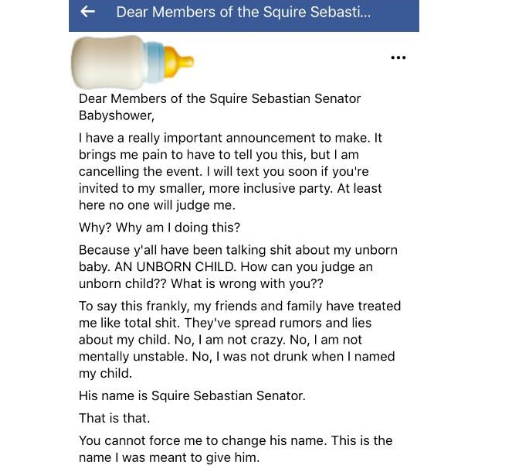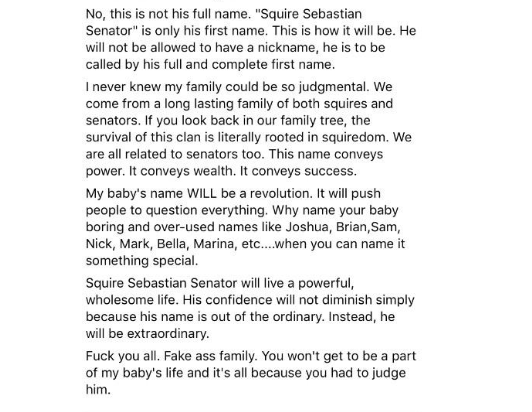 What are your thoughts, is the name absurd or is it ridiculous for anyone to judge her choice?