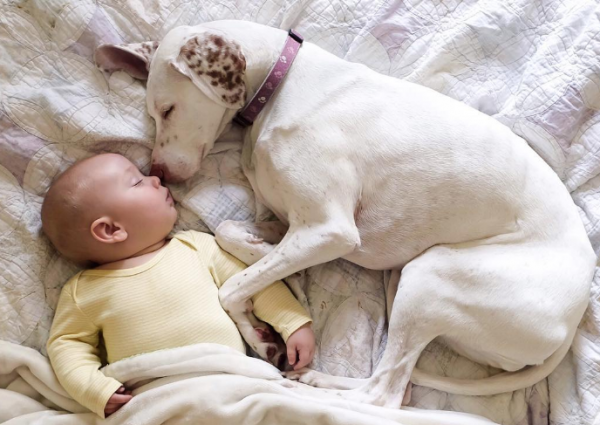 This mum spends her days taking sweet photos of her child with the family pets.
However, it's baby Archie and English Pointer Nora that are the stars of the show as mum Elizabeth often catches them napping together.
These adorable images is the reason why they say dogs are a man's best friend.
And it seems the internet agrees as Elizabeth has garnered nearly 28,000 followers on her Instagram profile.
And although these look staged, Elizabeth says this is just how they find the pair on a daily basis.
"The photos really are not that difficult to take as the dogs and baby really do gravitate towards one another," she said to Kidspot.
With three children, three rescue dogs and three cats this busy mum is never short of inspiration.
"The majority of people are overwhelmed by the evident love shared between them, and are thrilled and moved to see it."
"The occasional few express concern but are generally appeased when assured that the dogs and baby are never left sleeping together unattended."
SHARE these adorable images.