One mum has sparked outrage online after her reaction to her Secret Santa gift was shared on Reddit.
The woman seemed grateful for the gift at first, but what she said to the co-worker who gave her the present afterwards was truly shocking.
The mum firstly thanked her colleague for her treats, "Hey, thanks for the chocolates and the blanket. I really appreciate it!"
Her colleague replied: "No problem! I actually have one of those blankets, they're super comfortable."
What the woman said next was extremely harsh and quite greedy in our eyes. The mum later messaged him after she looked up the prices of the gifts.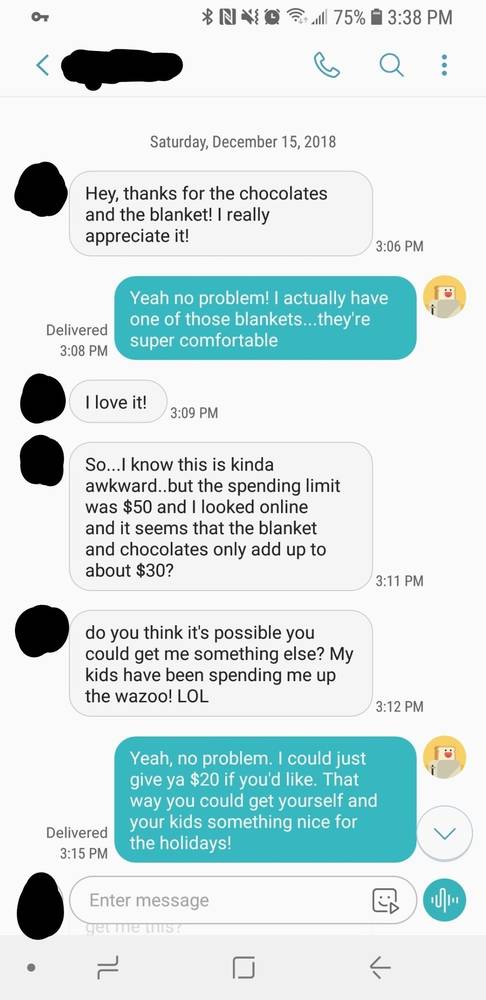 We can't quite believe what she said next, "So, I know this is kind of awkward but the spending limit was $50 and I looked online and it seems that the blanket and chocolates only add up to about $30?" she questioned.
The mum continued: "Do you think it's possible you could get me something else? My kids have been spending me up the wazoo."
Her co-worker was exceptionally calm over the rude comments and even agreed to give her the additional money.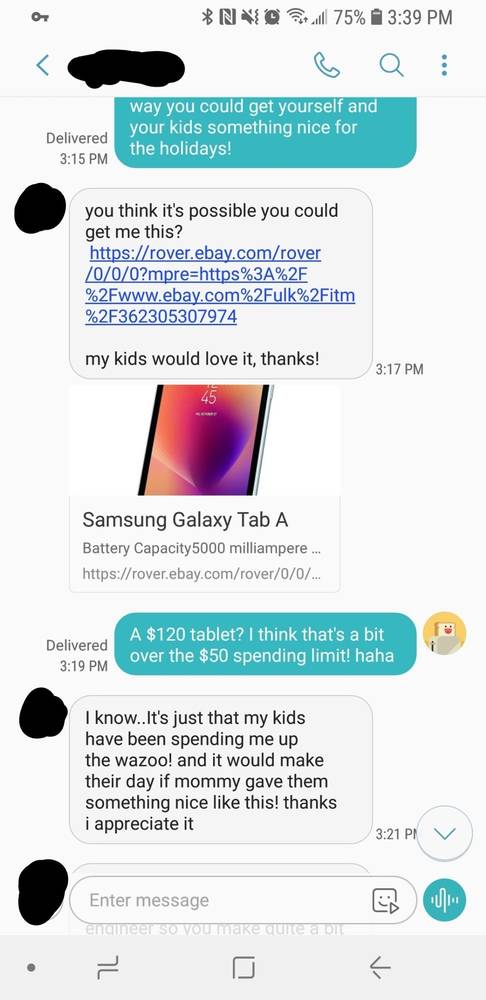 "Yeah, no problem. I could just give you the $20 if you'd like? That way you could get yourself and your kids something nice for the holidays," he responded.
But it didn't stop there. The women went on to ask her colleague to buy her a tablet worth $120.
She then started questioning why he wouldn't pay for the tablet: "You don't even have kids. What else would you be spending your money on? I honestly don't know how you live with yourself."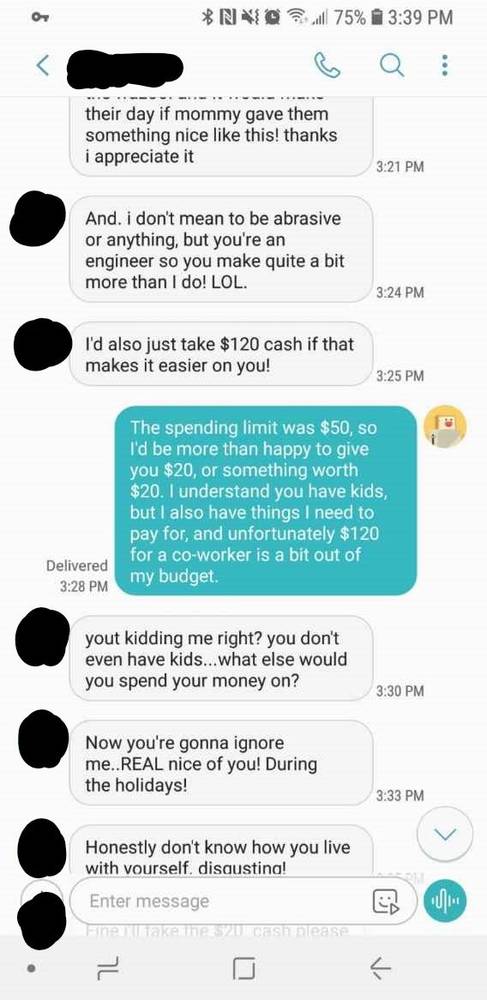 Surprisingly, the man disagreed with her request. However, the mum continued to ask him for the gift until she reluctantly agreed to settle for the $20.
We can't quite believe she expected her co-worker to purchase such a lavish gift.