Skin peels come with somewhat of a bad reputation - shows like Sex & The City have portrayed them as painful and socially embarrassing (see Samantha in that huge, face-hiding hat for Carrie's book launch party) and celebrities like Bella Thorne have shared snaps on social media of their flaking faces following a chemical facial.
However, peeling properties in skincare have had a face lift of their own in recent years - with skin friendly ingredients taking precedence in the resurfacing products, rather than harsh abrasive ones.
With the less is more makeup movement gaining traction, there is an emphasis on beautiful skin coming to the forefront, and while some may be lucky enough not to struggle with acne or dry patches, sometimes the skin's texture holds us back from feeling like we can put our best face forward.
Feb 10, 2019 at 2:02pm PST
Affordable peel products have recently made their way into the market, but this has led to many men and women applying acids to their faces without really understanding what their skin needs - from glycolic acid to lactic acid, and AHA to hyaluronic, there are so many ingredients being hailed as the holy grail, and very little information on what they do to the skin.
One of the world's most renowned peel specialists has just arrived in Ireland and they clearly deserve their rep for knowing their stuff when it comes to skincare.
Feb 10, 2019 at 2:14pm PST
The much sought-after Spanish skincare brand Skeyndor has a range of professional grade skincare that targets specific skin issues that can be treated with the right acids. Hailed as the fastest route to more youthful skin, peels are a one stop shop for rejuvenation. We had a peep at what the brand has to offer, and if you're interested in utilising acids or peels in your regular skincare routine, we have three hero products to recommend.
Mar 1, 2019 at 3:36am PST
If you feel like your skin is looking bumpy or uneven, and you're longing for some regeneration in the epidermis area, the Skeyndor Resurfacing Peel Cleansing Cream could be of assistance.
The exfoliating cream has a-hydroxy acids and biological peptides to stimulate the generation of a new skin for a smoother and brighter look - winning. It also contains SPF 20, which is essential as newly generated skin is more susceptible to sun damage.
While many brands take a one size fits all approach to skin care, this product comes in two versions, one for normal skin, and one for dry and sensitive skin.
Feb 10, 2019 at 1:58pm PST
Next up, we have the Resurfacing Peel Cleansing Gel - which is as intensely targeted as it sounds.
The gel cleans the skin deeply, while the active enzymes rejuvenate the skin cells. It's recommended to use it only once or twice a week as it's super efficient, so this one will last you ages.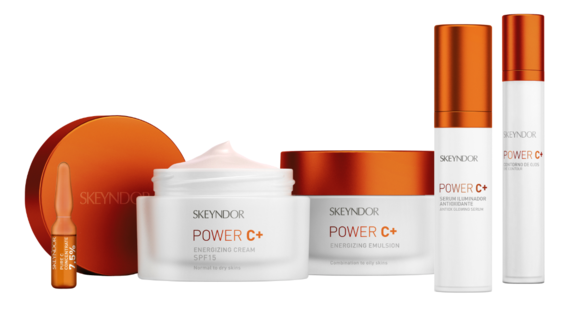 Last, but certainly not least, we need to discuss the Skeyndor Resurfacing Peel Concentrate.
The clue is in the name with this one - it's an intensive exfoliating concentrate that combines the power of acids and biological peptides.
With 15% active acids - including gluconolactone, lactic, mandelic and phytic acid, this product earns its keep by working hard to give instant results, without the regular down time of a professional facial.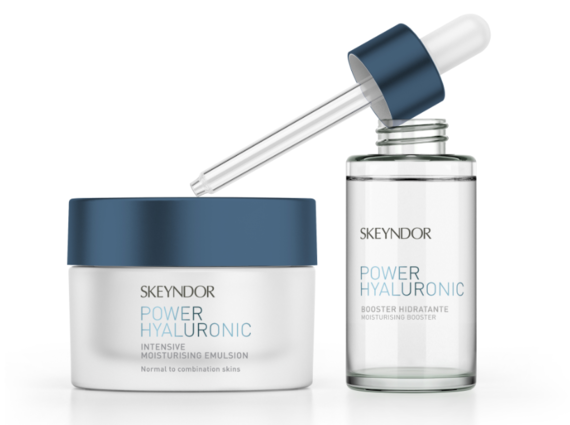 However, if you are looking for something a touch more heavy duty, the Derma Peel Pro is available as a professional treatment at Edvard & Pink, Dundrum Town Centre and Natural Touch Beauty, Belfast. We were very fortunate to try the new Derma Peel Pro with Skeyndor facial this week at the hands of talented therapist Jean Milne in Edvard & Pink and can confirm that it's now our go-to facial of choice. Not only was it incredibly relaxing experience but the immediate skin glow was obvious with a noticeable reduction of fine lines and pores too.
It's the next generation of cosmeceutical peels with immediate results for skin imperfections without downtime. Derma Peel Pro has been developed by multilayer sequential technology combining 5 peeling techniques with high acid concentrations in order to eliminate external skin layers, with a goal to achieve optimum results for perfect skin.
There are two unique Skeyndor professional treatments to treat wrinkles and pigmentation:
1. WRINKLE DIMINISHING TREATMENT; TIMELESS PEEL
Combines the action of glycolic, lactic and mandelic acids with a rejuvenating action to treat wrinkles and minimise pores,
2. PIGMENTATION TREATMENT; BRIGHTENING PEEL
Combines the action of glycolic acid for deep renewing, with citric and phytic acids to help reduce pigmentation.
This is a new must-try brand - it's now available in Ireland at Edvard & Pink Dundrum, Dublin 14 and Natural Touch Beauty, Belfast with more stockists to be announced soon. For further product information, visit www.skeyndor.ie.