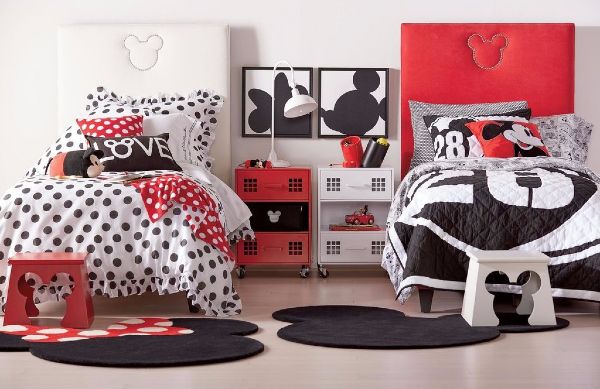 Are you in the process of a little interior design project, and looking for inspiration?
Well, if you also happen to be a HUGE Disney fan (guilty), then get ready to be overwhelmed with inspiration.
The wonderful Ethan Allen has released a magical range of Mickey Mouse inspired furniture, and it is DIVINE.
The collection contains everything from vases and rugs, to couches and beds - no stone will go unturned if you want a Disney-filled home.
The high-quality, elegantly designed pieces incorporate Mickey Mouse in the most subtle way, from the mouse-ear-shaped ottoman to the 3D wall-art pieces that would be perfect in a sophisticated nursery.
Now, as you can only imagine, these gorgeous homeware items do not come cheap, but hey, they might be worth the investment?
Check out all the pictures, and try not to fall in love (we dare you!)