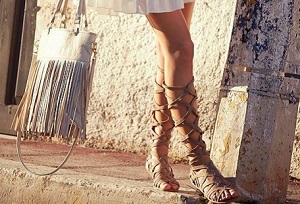 With the fine weather finally starting to make an appearance, it's out with those clumpy boots and in with your favourite dainty summer sandals. Here are some of the hottest styles to choose from this season.
1. Gladiator
The gladiator is an absolute classic that can be catered to suit every taste. A simple strappy pair in earthy neutral shades will look great against your jeans and white cottons, while a pair of knee-high cage sandals are the perfect match for a shift dress or shorts.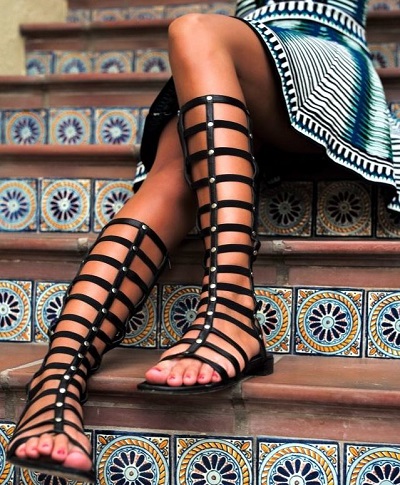 2. Minimalist
The minimalist look is huge this season, which is great news for those with a love of comfy footwear. A simple single-braided or one-strap pair is basic enough to go with any casual daytime look.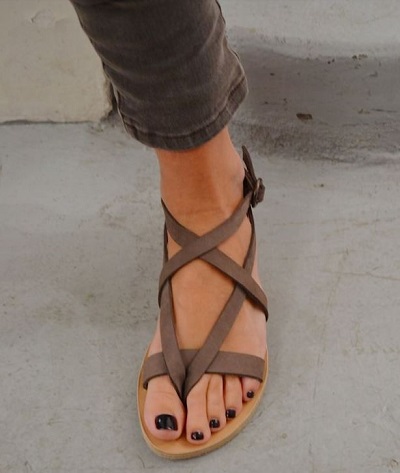 3. Cuffed
If you're looking for footwear with a little more structure, opt for a chic pair with cuffs, zips and buckles. Look at this as an easy transition from your ankle boots, perfect for hitting the shops for the day in comfort and style.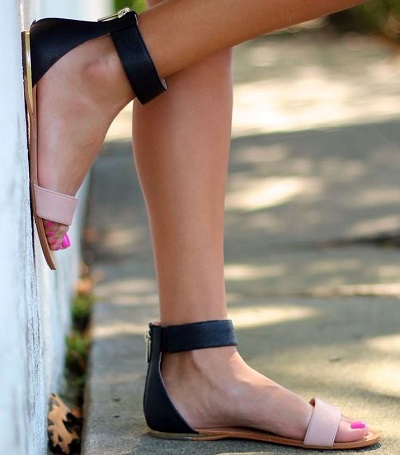 4. Bejewelled and bedecked
If you love to make a statement with your style, there is a great range of pretty sandals available adorned with everything from flowers to elaborate bows and jewels; these will look great with your maxi skirts and basic leggings.
5. Fringed
This post wouldn't be complete without including one of the biggest trends of this season, which is 70's-style fringing. The trend has latched on to the latest footwear collections, with cute fringed sandals one of the most popular ways to wear it.
Images via Pinterest