Balloons are a total party staple, but we always find that we end up spending a fortune trying to perfect a subtly elegant look using the classic decoration.
The next time you're planning an event – whether it's a birthday party or a baby shower – use this simple trick to easily pull your basic balloons into your theme.
What you need:
Balloons
A length of white tulle
Scissors
Elastic bands
Fresh filler flowers (Baby's Breath and lavender work great)
Ribbon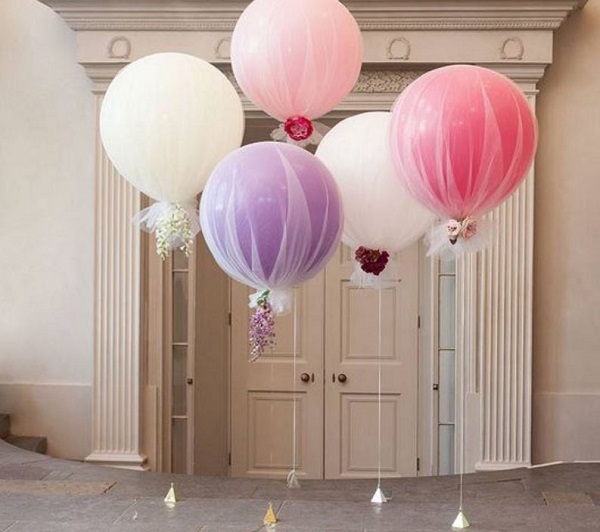 What to do:
Blow up your balloon and fasten it as normal.
Cut just enough tulle to be able to cover the balloon and gather at the lip.
Bunch the extra material at the lip, and tie it in place with an elastic band.
Take your filler flowers and tie them to the extra material with a length of ribbon.
Tip: Get creative by mixing and matching the colours of your balloons with those of your flowers.
Images via Pinterest