Mummy Cooks parent research reveals that a huge number of parents are completely unaware of best practice food safety rules, when it comes to preparing their babies food for consumption. 96 percent of parents did not know they should heat their baby's food to a temperature of over 70 degrees celsius to kill bacteria, before serving it to baby at the safe temperature range of 21 - 37.5 degrees celsius.
To celebrate National Weaning Week and help take the guesswork out of preparing food for baby, Mummy Cooks is proud to launch the ThermoSpoon. This innovative new product has been specifically designed to help parents check the temperature of baby food and milk. The ThermoSpoon offers a combination of speed, accuracy and convenience for parents, helping them to ensure that their little one's food is just right.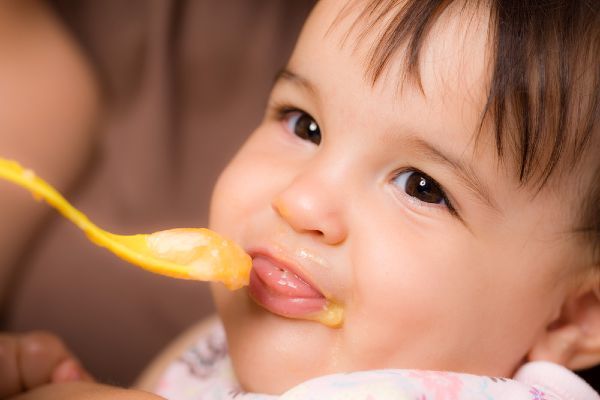 Recent Mummy Cooks parent research highlights a number of areas where mums and dads are feeling vulnerable when it comes to feeding their baby and keeping them safe.
46 percent of parents are afraid of burning their baby's mouth with food that is too hot. A further 91 percent of parents were unaware that young babies and children could have sensory issues associated with temperature that may impact on their feeding behaviours.
66 percent of parents say they would feel less anxious if they had a handy tool to correctly measure the temperature of their baby's food or milk before serving and luckily they can.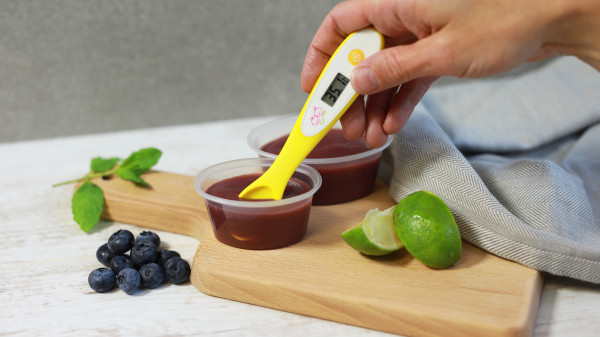 Commenting on the in-depth research, Siobhan Berry founder of the Mummy Cooks parenting community said:
"To make life easier for our Mummy Cooks parents, we encourage mums and dads to batch cook their little ones meals to save time. During the initial cooking process, food will reach the safe temperature of over 70 degrees celsius to kill harmful bacteria. When stored in the fridge or freezer and later reheated, this cooking temperature must be reached again in order to make this food safe for baby to eat.
"What's more, to prevent burning your baby's mouth, this food must also be cooled to a much lower temperature before it can be served. Our ThermoSpoon takes the guesswork out of safely preparing your baby's food."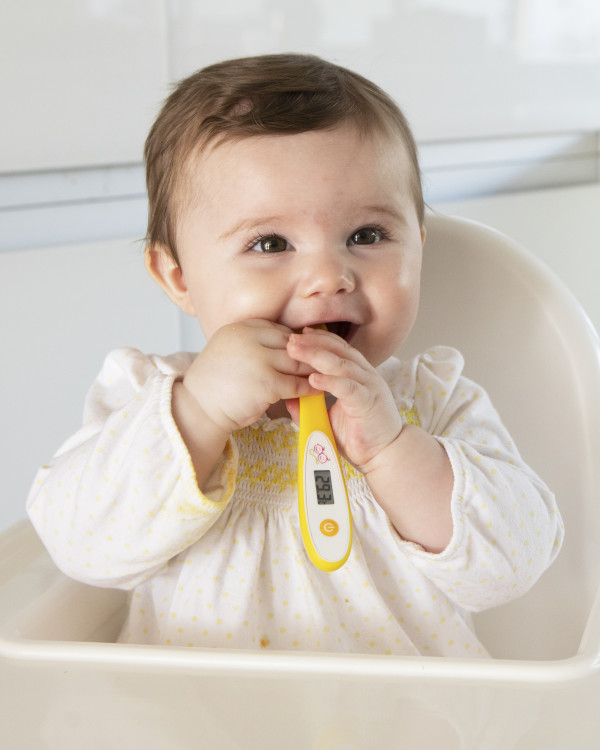 The Mummy Cooks ThermoSpoon has been designed specifically for safe feeding. It can be used to check the temperature of all foods and liquids for a baby - including milk, first foods and purées. This product helps protect your child from dangerous bacteria by showing you when food has been heated to the correct temperature and is ready for a baby to eat. The Mummy Cooks ThermoSpoon takes away the guesswork when preparing baby's food.
It measures temperatures in no more than three seconds and makes food preparation easy and stress free. As well as that, it also protects baby from harmful bacteria.
Available to purchase from www.mummycooks.com - RRP €18.99